We love making regular Hershey Kisses Cookies at our house but when I saw Candy Corn Kisses at Target the other day, I knew just what to do with them…make some Candy Corn Cookies.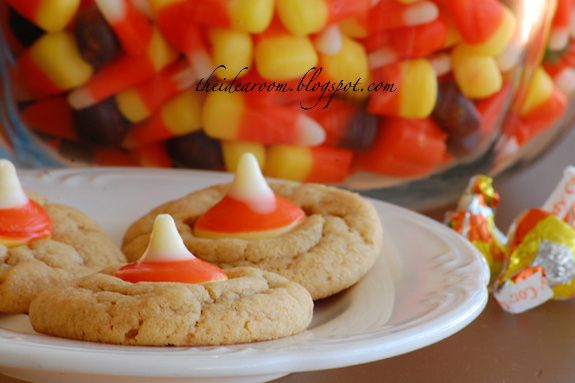 Here is our recipe:
Candy Corn Cookies
1/2 cup butter or shortening, room temperature
1/2 cup creamy peanut butter, room temperature
1/2 cup granulated sugar
1/2 cup firmly-packed brown sugar
1 egg
1 tablespoon milk
1 teaspoon pure vanilla extract
1 3/4 cups all-purpose flour
1 teaspoon baking soda
1/2 teaspoon salt
1/4 cup granulated sugar (this is optional and used to roll the balls of cookie dough in; I do not do this)
48 Hershey® Kisses® chocolate candies, unwrapped
Preheat oven to 375 degrees F.
In a large bowl, cream butter or shortening and peanut butter until light and fluffy. Gradually add 1/2 cup granulated sugar and brown sugar; beating until light and fluffy. Add egg, milk, and vanilla extract; beat well. Add flour, baking soda, and salt; stir into creamed mixture until well mixed.
Roll cookie dough into 1-inch balls. Place balls, 2 inches apart, onto ungreased cookie sheets.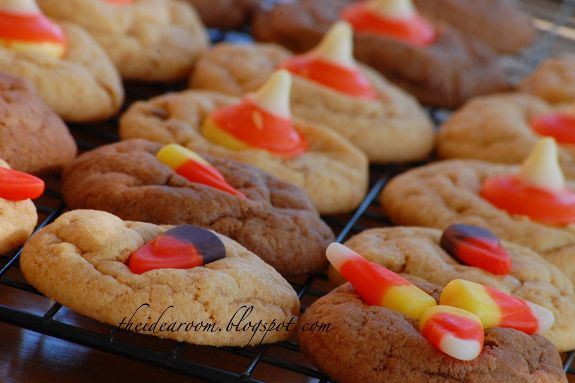 Bake 8 to 10 minutes or until lightly browned. Remove from oven and immediately press a chocolate kiss into the center of each cookie (cookie will crack around edges). Remove from cookie sheet and let cookies cool on wire racks.
Yields 4 dozen cookies. For a downloadable version of the recipe click here.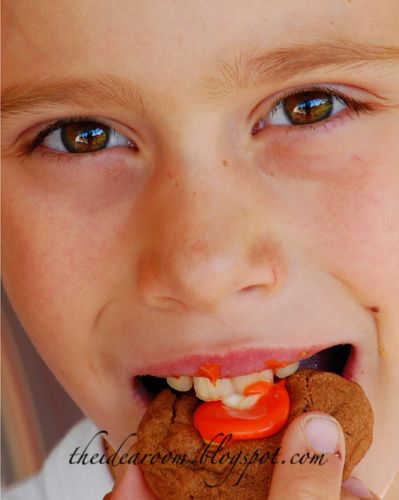 Instead of using Candy Corn Kisses, you could just simply top them with a piece or two of candy corn! We also made a version of Chocolate Candy Corn Kiss Cookies using our favorite chocolate drop cookie recipe.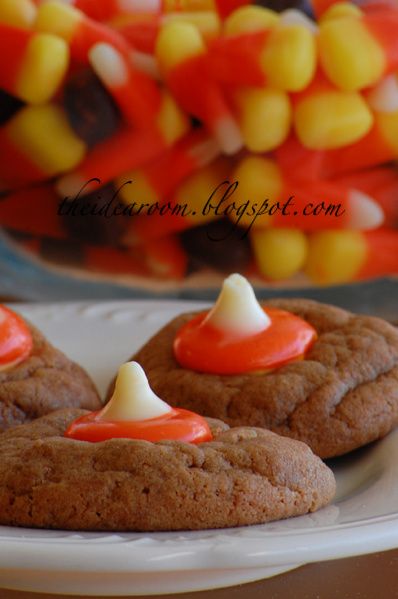 JOIN OUR NEWSLETTER
Would you like more Recipes, DIY, Printables and Organization Ideas?
---
Subscribing to the newsletter will enable us to periodically send you creative content exclusively for Idea Room subscribers.
*View our Privacy Policy here.