I have recently received some emails from my readers asking me how I stay so organized and seem to be able accomplish so much. While I do enjoy working really hard to get things done, I want you all to know that it has never been my intention to give you the impression that we have it all together over here all the time.
I do crave organization and order and really try hard to stick to a routine, keep my home clean, put nice dinners on the table and so forth, but my family and I are far from perfect.
I do not want people to come to my blog and go away feeling badly about themselves as a mother or a person. I have simply been posting my successes on this blog, as I feel you people are coming to be inspired or to find new and fun ideas for your family. But I have recently come to see the value in keeping it real too. So…I have a few confessions I'd like to share with you today!
Most days I get it right. But every once in a while my house looks like this…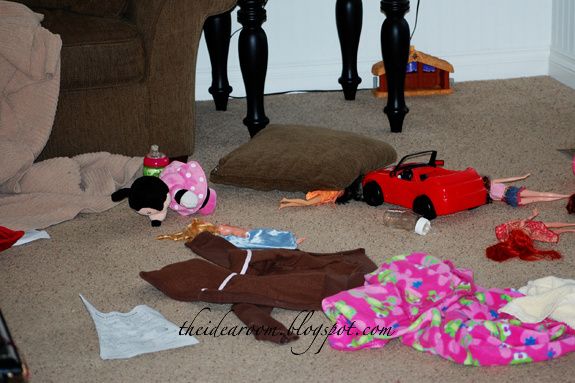 And sometimes after making a yummy treat or dinner…my kitchen looks like this. And sometimes, it may not get cleaned up until after the kids go to bed. And just maybe every once in a while…it may not get cleaned up until the next day!
Sometimes, my daughter dresses herself (or should I say "undresses") and I am too lazy to care enough to find something a little more suitable even though it is snowing outside (unless of course we need to go somewhere. Then I might brush her hair if a hat can't be found).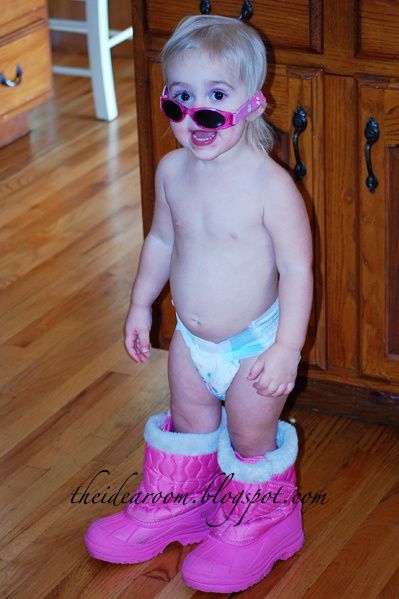 Sometimes I am too tired for my morning exercise and eat a peice of cake or a cookie for breakfast.
I hate flossing my teeth (L. – don't tell that husband dentist of yours :)!
And sometimes I get comments from some "well-meaning women" who have noticed my toddler's bare feet sticking out from the shopping cart. I know they think I deserve the award for worst mommy of the year, but I am too tired to care because I just finished wrestling her into the car seat, then again into the shopping cart. Besides, I know that I just don't have it in me to wrestle with her to get her shoes BACK on, when she will just take them off and throw them down some random aisle the first chance she gets.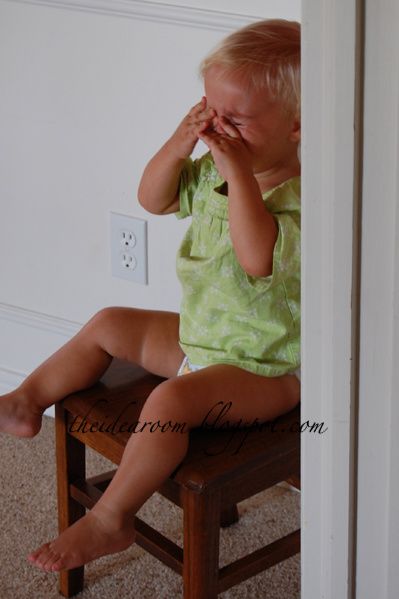 Sometimes the time-out chair gets used multiple times a day. The funny thing is that I have yet to send my 2 year old to the time out chair. When she is upset she will walk over to the chair and put herself in time out. I guess she has seen her siblings there enough to know that when you are upset you go and cry on the chair until you feel happy enough to come apologize and get a hug from mom.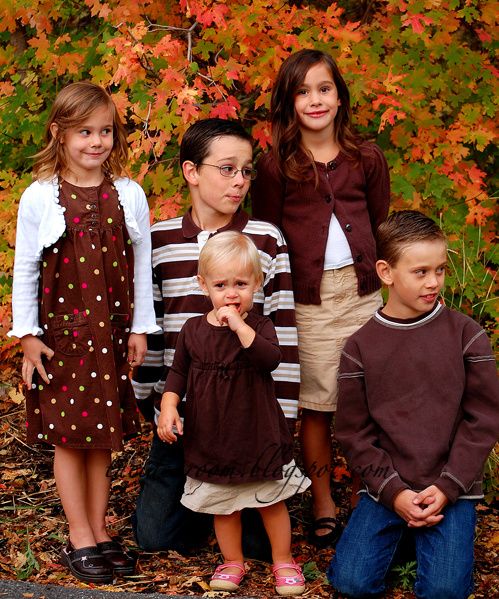 I can't count how many of our family photos turn out like this! And sometimes before I take a picture of my kids to put on this blog, I have to do their hair or change their food stained shirt first!
And just recently, I was THAT mother in the grocery store. You know…the one whose kid is screaming and throwing a tantrum because you won't buy, much less open the candy bars that are right at their eye level while standing in MR. SSSSS-LLLLL-OOOOO-WWWW's check-out line. All the while trying to pretend you don't see all the glances from other people whose children NEVER acted that way…ever!…Really?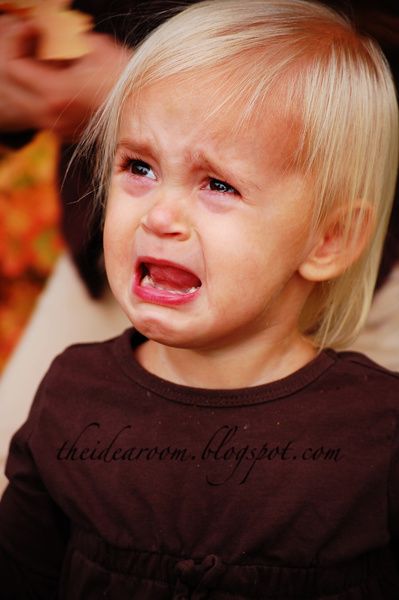 And even though we have a weekly menu plan, every once in a while I don't follow through and make what we have scheduled. Then find myself at 5:33 digging through the freezer and pulling out the chicken nuggets and frozen peas for a quick and easy dinner. And guess what? The kids usually exclaim that this is THE BEST dinner ever…then I try to not feel guilty or feel like I am a bad mom for enjoying the fact that I didn't have to make a big dinner.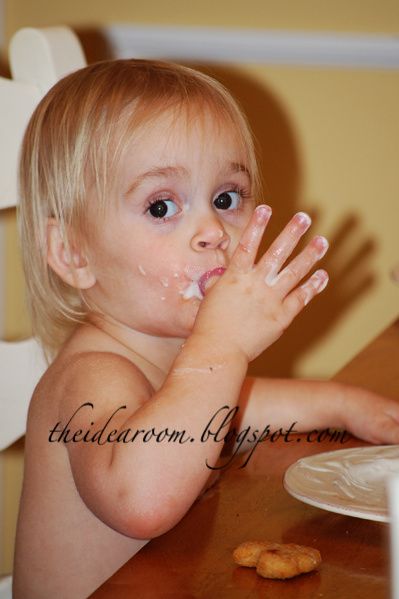 And just maybe, I find that I might stay in my jammies all day and put off all my chores by finding all sorts of ways to avoid doing what I know needs to be done.
And somedays…Daddy can't get home soon enough!
But some days…I am working it!
I get up and exercise, eat a healthy breakfast, shower and put on some make-up. Then I send my kids off to school with clean clothes and a love note in their lunch bag. I then make the time to play games or dress Barbies and Polly Pockets for the umpteenth time with the younger girls all while managing to clean the house and put away the laundry. Then during nap time, I whip up a fabulous craft. Later I manage to get a delicious AND healthy dinner baking in the oven as I conquer algebra (okay…not really) with one kid and quiz another on their spelling words.
So there you have it…The Good, The Bad and The Ugly. I hope my confessions don't scare you away. Real life happens over here too! Now…don't leave me hanging here! Or I might regret that I shared so much of what we as mom's try to sometimes pretend doesn't happen in our homes. What are some of your confessions??
JOIN OUR NEWSLETTER
Would you like more Recipes, DIY, Printables and Organization Ideas?
---
Subscribing to the newsletter will enable us to periodically send you creative content exclusively for Idea Room subscribers.
*View our Privacy Policy here.