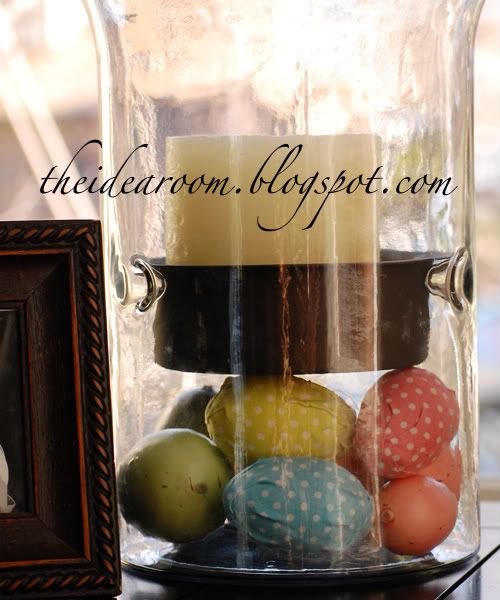 Make some fabric covered Easter eggs to add some fun color to your Easter decor. They are so easy. I saw these last year on a blog, but for the life of me can not remember where. All you need is some fabric cut into rectangles, plastic Easter eggs, Mod Podge, and a foam brush.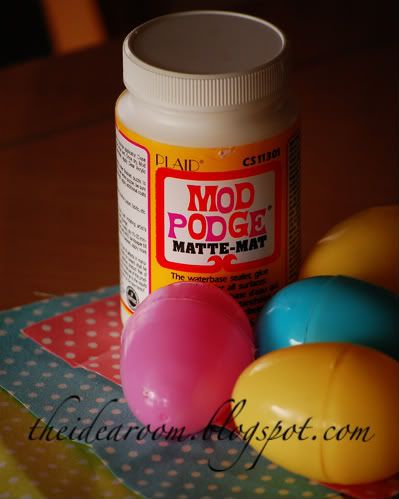 I cut my fabric 6.25 inches x 4 inches. I just measured and made sure the fabric would cover the entire egg when wrapped. Measure your plastic eggs before cutting your fabric and make sure that size will cover your eggs (I had eggs of varying sizes left over from Easter's past). Cut slits down the length of the fabric leaving about 1 inch intact in the middle of the fabric.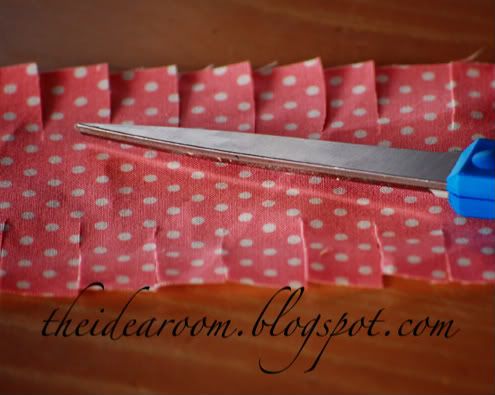 Now liberally cover the wrong side of the material with Mod Podge. Place your egg in the center of the material and roll the material around the entire middle of the egg. Smoothly press each strip (one at a time) carefully up to the top of the egg, overlapping as you go to make lay as flat and seamless as possible. Repeat with the strips on the bottom of the egg. And there you have it. Pretty simple, huh?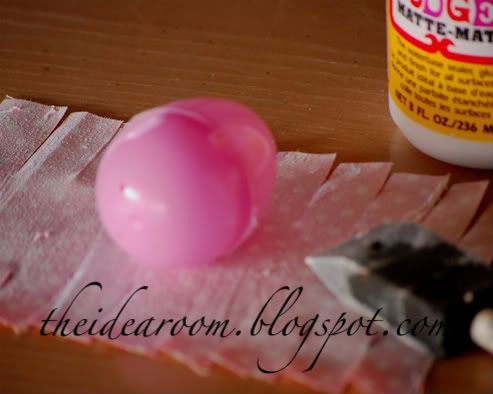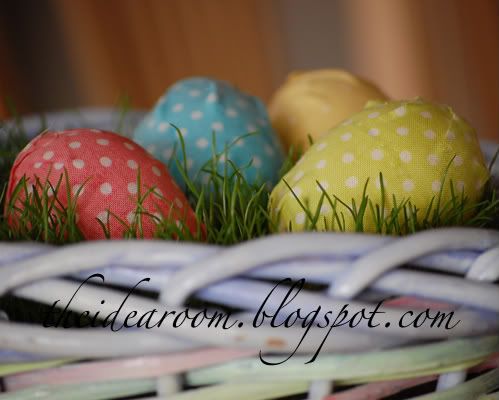 JOIN OUR NEWSLETTER
Would you like more Recipes, DIY, Printables and Organization Ideas?
---
Subscribing to the newsletter will enable us to periodically send you creative content exclusively for Idea Room subscribers.
*View our Privacy Policy here.