Make these adorable spring chick cupcakes for Easter this year. I found the idea for these at Martha Stewart. Not only are they cute, but they're delicious too. My husband loved the toasted coconut flavor.
Start out by making a batch of cupcakes. While they are baking start working on making the chick's red feet and head comb.
We did this by painting some slivered almonds red, with red food coloring and a washed paintbrush. My daughter saw me painting them and begged me to let her take over. As you can see, she took the job very seriously.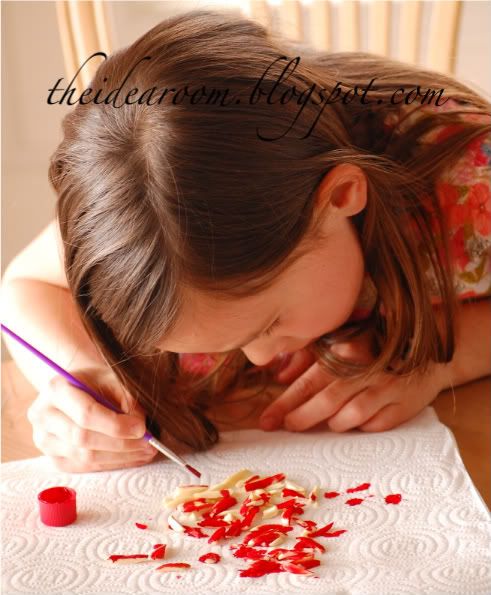 Toast some shredded coconut in an oven that has been preheated to 350 degrees. Spread the coconut evenly on a baking sheet and toast for 10 to 15 minutes. Watch carefully and stir often so that it toasts evenly. Let coconut cool and transfer into a dish for easy application on frosted cupcakes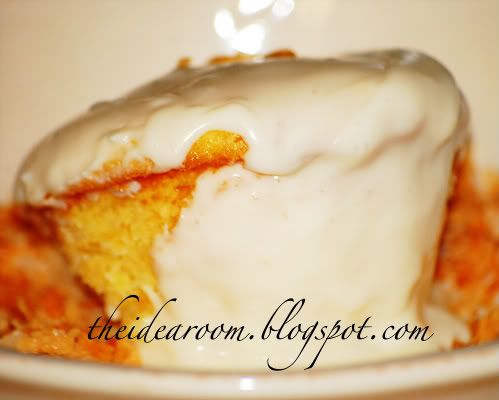 After the cupcakes have cooled, remove the cupcake wrappers and spread frosting over the entire cupcake. This can be quite messy. I found that if you melt your frosting for a few seconds in the microwave, you can pour it over your cupcakes easier and with a lot less mess.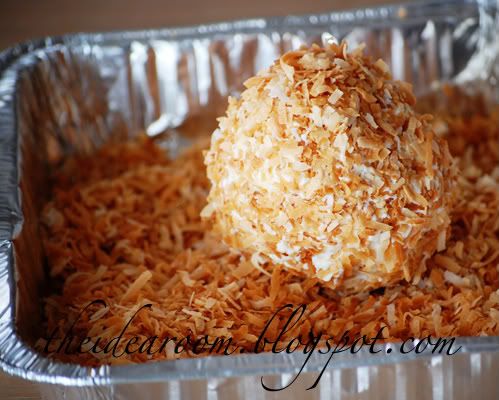 After the cupcake has been frosted, roll it in the toasted coconut so that it is completely covered with coconut. Add three red almonds to the top of the chick for it's head comb. Add the toes, three on each side to make the chick feet. For the eyes, I used some black decorating icing I had in my cupboard. Finally, add a whole almond to make the chick's beak.
Unfortunately these chicks will not stick around long enough to become chickens. Enjoy!
JOIN OUR NEWSLETTER
Would you like more Recipes, DIY, Printables and Organization Ideas?
---
Subscribing to the newsletter will enable us to periodically send you creative content exclusively for Idea Room subscribers.
*View our Privacy Policy here.