I love to decorate for fall and one of my favorite items to pull out every year are my Fabric Pumpkins.  Want to know how you can make a pumpkin too?

I saw a tutorial to make these on another blog last year and absolutely fell in love with them, but the link for Holly's tutorial is no longer working. I have had a few people ask how to make these so here is my version of her original tutorial as I remember it.
I went to JoAnn's and looked through the Red Tag and Home Decor fabrics and found a lot of cute fabrics in autumn colors. I bought about a 1/4 yard of each. You don't need much.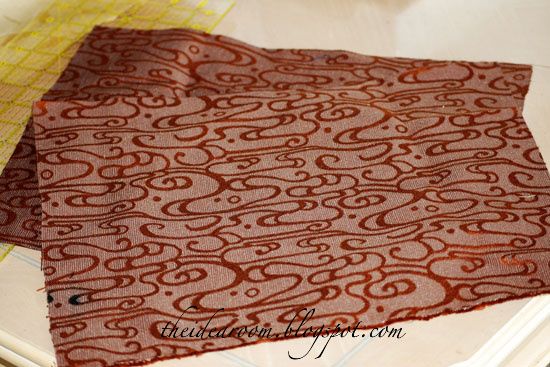 Then I just experimented. For taller pumpkins I cut 2 peices of material that measured 12 x 14 inches, with the 14 inch length being the height. For the smaller, wider pumkins I used the same 12 x 14 rectangles but made the 12 inch side the height. Does that make sense. I even added a third size of 11 x 13. It is really up to you.
Then with what ever length you want at the top, fold each peice of material in half with the right sides together (or the side you want showing on the outside). Then sew a crescent shape on the folded edge like the picture. Do this for both peices of material.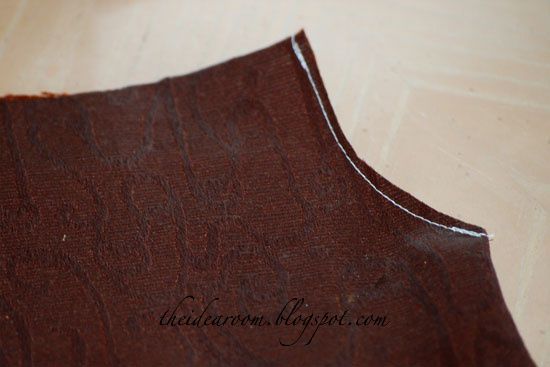 Cut off the excess material near your seam.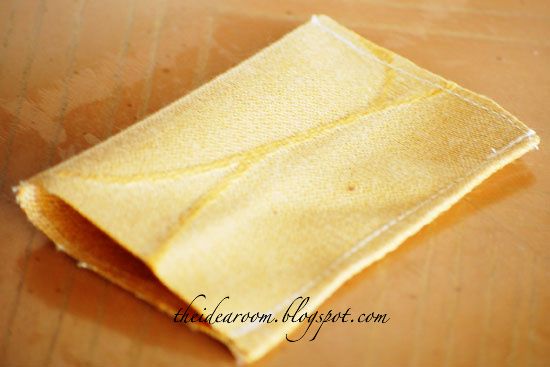 Now take some coordinating material (I used material that I had made other pumpkins with) and make a stem. I did not sew this as a perfect square, since stems are sometimes curved. Mine measured roughly 2 1/2 w x 4 inches.
Turn your stem inside out and stuff with batting.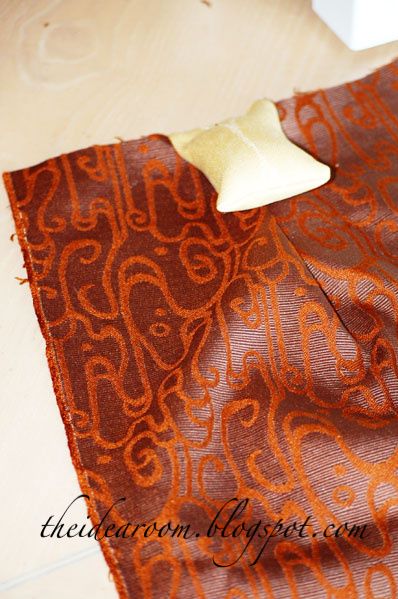 Take one of your pumpkin panels and lay it flat with the right side facing up and your sewn crescent up top. Pin your stuffed stem at the top middle with a little stem material poking above the pumpkin material like in the picture above.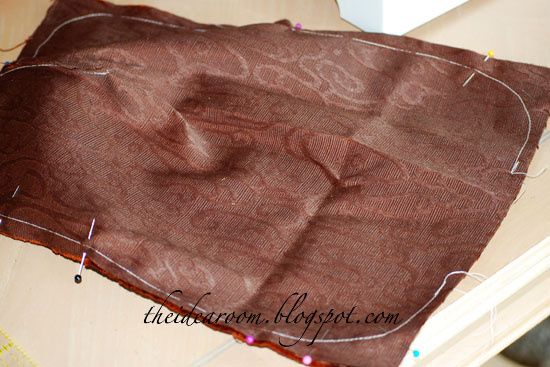 Now sew around the entire pumpkin rounding the corners and leaving an opening along the bottom so you can turn it inside out and fill with batting. Trim your corners.
Turn inside out and fill with batting. Hand sew the bottom opening together.
**If your pumpkin has a difficult time standing up on its own, you may need to sew a small bean bag and place it in the bottom of your pumpkin before hand sewing it closed.
Now all you need to do is add a ribbon. I simply took a length of material and sewed the edges and made matching and coordinating ribbons. Or use some store bought ribbon.
Don't they make you happy? I love FALL!
**update–one of my readers, Deanna, alerted me to the fact that Holly had recently reposted her tutorial which you can see here.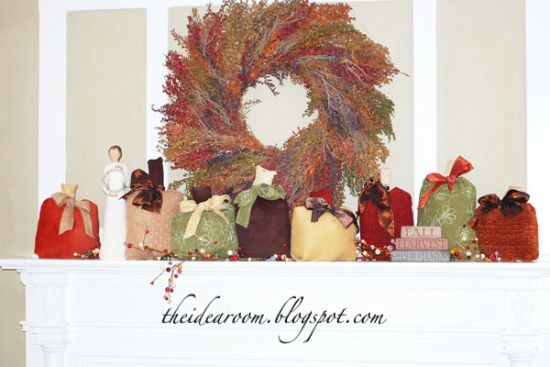 JOIN OUR NEWSLETTER
Would you like more Recipes, DIY, Printables and Organization Ideas?
---
Subscribing to the newsletter will enable us to periodically send you creative content exclusively for Idea Room subscribers.
*View our Privacy Policy here.