Looking for some fun and easy Halloween crafts?
Halloween is right around the corner. Here is a cute and easy Halloween crafts and decoration you can make in less than a half an hour.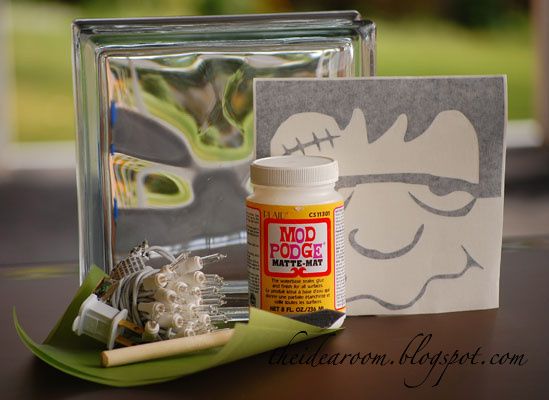 You will need a glass block (mine measured 7 1/2 inches) with a hole drilled in the bottom (I found mine at Ben Franklin),
2 sheets of green Vellum paper
a Frankenstein silhouette
Click here for Download: Frankenstein Silhouette
a small string of christmas lights
**Edit–Print the Frankenstein on a laser printer or copy it to prevent the ink from smearing when using the Mod Podge.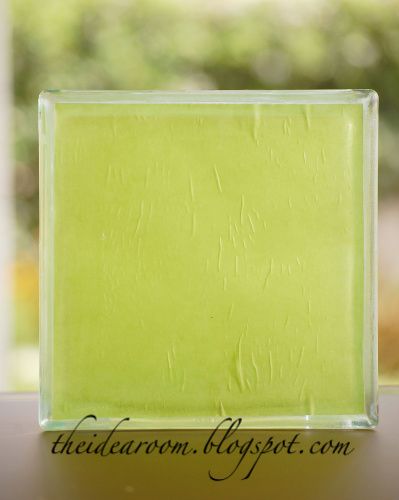 Take your green Velum and cut each piece into a square measuring 6 3/4 inches x 6 3/4 inches. Modge Podge them onto each flat section of glass (front and back). After allowing it to dry, take your Frankenstein silhouette that you have cut out of black paper and Modge Podge it onto the front of the glass.
It is a really simple way to adding to your Halloween decor.
JOIN OUR NEWSLETTER
Would you like more Recipes, DIY, Printables and Organization Ideas?
---
Subscribing to the newsletter will enable us to periodically send you creative content exclusively for Idea Room subscribers.
*View our Privacy Policy here.