We have a winner for the Greenridge Organics Giveaway!
Commentor #79!
Beth said…I would love to find any of these items in my stocking as my skin is very sensitive and breaks out easily. I would definately like to try the exfoliators, mainly the exfolating grains. Love your blog. Thanks and Merry Christmas!
Congratulations Beth! Send me your address and information and I will get it to Colleen. She will be mailing you your gift set the Monday after Christmas! Thanks to the rest of you for entering!
I hope all of you have a very Merry Christmas and Holiday season! I want to leave you with one last idea before taking a small break to celebrate the Holidays with family and friends…Marshmallow Snowmen!
My sister made these with her in-laws recently at a Christmas get together. They simply dipped three stacked jumbo marshmallows stacked on a stick into some melted white chocolate. Then the kids each decorated their own snowmen. For the scarves they tore up a fruit roll-up. You could get really creative with these.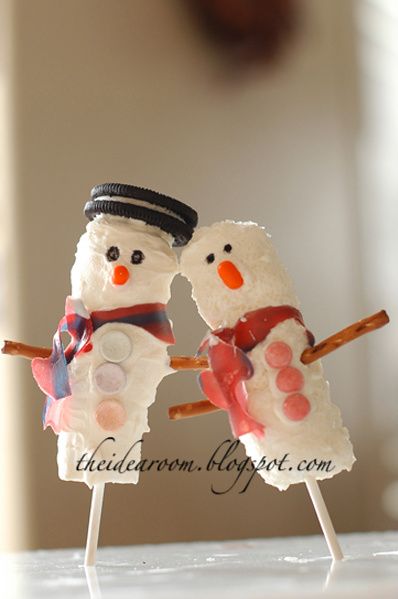 Or you could just make snowmen heads. We had some extra melted chocolate from making some Oreo and Peppermint Bark, so the kids each dipped a marshmallow in the left-over chocolate and then decorated them with mini chocolate chips and round sprinkles.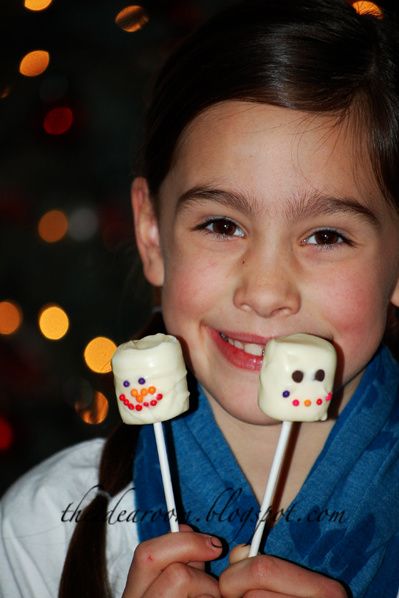 A fun way to entertain the kids or use up your leftover chocolate!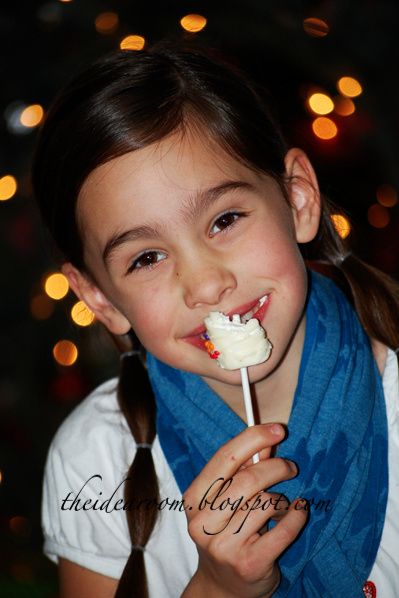 JOIN OUR NEWSLETTER
Would you like more Recipes, DIY, Printables and Organization Ideas?
---
Subscribing to the newsletter will enable us to periodically send you creative content exclusively for Idea Room subscribers.
*View our Privacy Policy here.