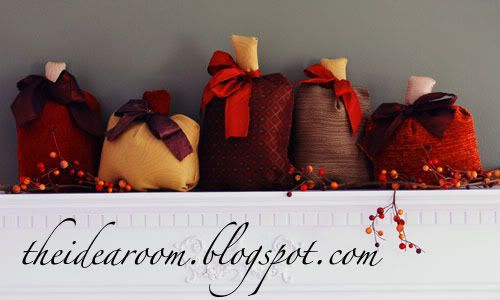 My sisters, mom and I spent one day making these fabric pumpkins. My sister found the idea here. I will link you to her tutorial so that I don't have to type it out. They were so easy. We were able to find some fun fabrics and went in on the price together. You don't need much material for each pumpkin. If I remember right we did a tall 14 inch, small 12 inch and then did a wider medium sized pumpkin.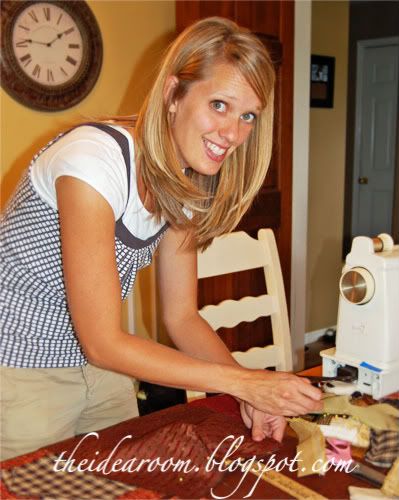 After my sisters left, I ended up making several more late into the night. I gave some away as gifts and made some more for other rooms in my home. The textures and color variations did not come out well in the picture, but having a variety sure made them standout next to one another. For the ribbon I just sewed strips of material, but you can also use ribbon.
JOIN OUR NEWSLETTER
Would you like more Recipes, DIY, Printables and Organization Ideas?
---
Subscribing to the newsletter will enable us to periodically send you creative content exclusively for Idea Room subscribers.
*View our Privacy Policy here.