I have been floored at how many of you have made your own amazing versions of the heart felt wreaths! It has been fun to visit all of the links you have shared with me! Thank You!
I had some felt that I needed to find a purpose for from my Studio 5 appearance. So I decided to make a pillow using the same technique with the folded circles. (Sorry about the bad picture, it is the best I could do…we need some sunshine around these parts).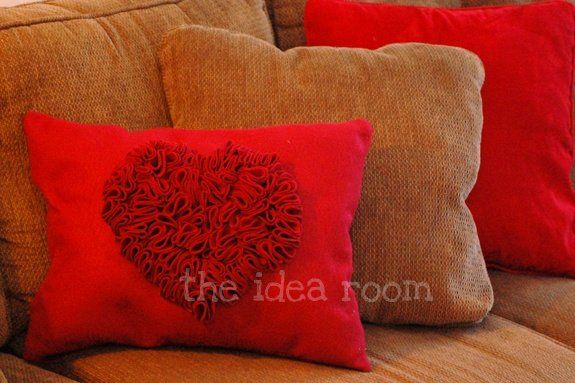 It took about the same amount of time as the wreath. I did not need as many circles and instead of using a 3 inch circle, I used one that was 2.25 inches.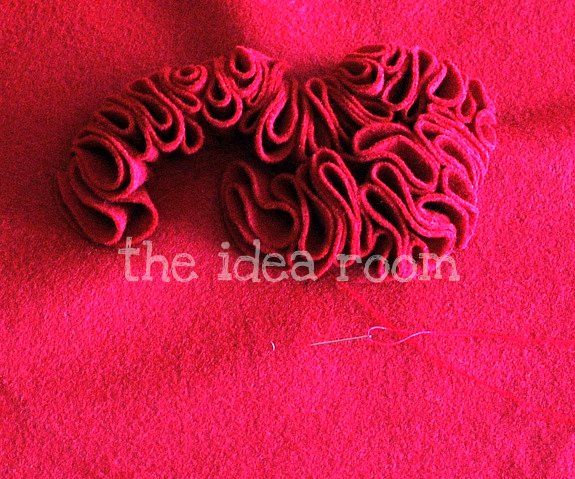 My pillow insert measured 12 x 16 inches. So I cut 2 peices of fabric for the pillow cover measuring 14 x 18 inches.
I then took one peice of fabric and drew a heart that would be the outline for shaping my heart. Then I simply sewed each circle onto the pillow. One. At. A. Time! I know what you are all thinking! That I am crazy. But it was really relaxing and it was a good excuse for me to sit down and watch movies. I don't sit down and veg much so it was kind of nice. Plus…the weather here has been cold and dreary.
Then, when you finish, place the right sides of your fabric together and sew a 5/8 inch seam around the edge and leave an opening on one whole side. Turn inside out, insert pillow and then hand sew along the edge. (Or you can make the back into 2 overlapping peices so that the cover can be removed).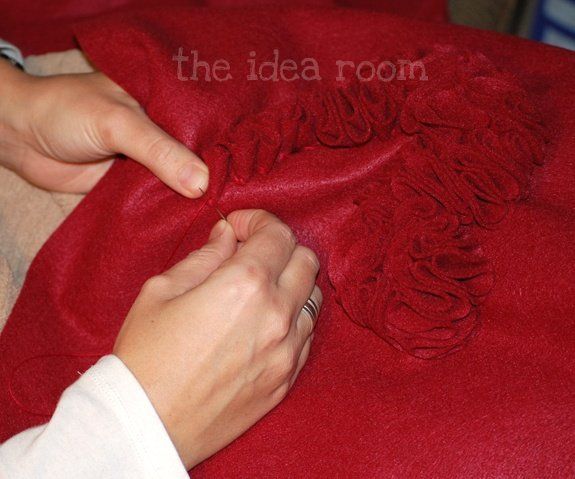 I really like how it has turned out. My kids, however, thought it was a waste of a pillow. Apparently the felt ruffles are not comfortable to lay on! Sweet music to my ears. The pillow might actually stay on the couch!!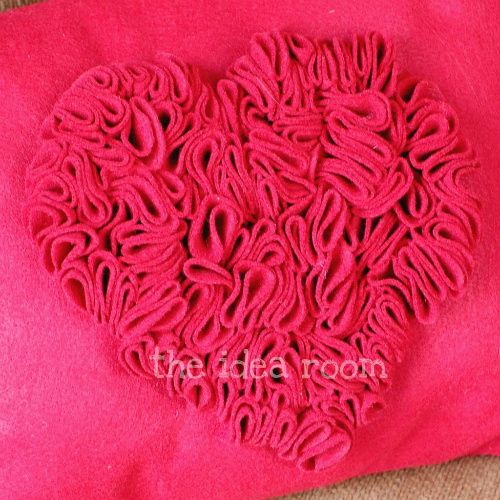 JOIN OUR NEWSLETTER
Would you like more Recipes, DIY, Printables and Organization Ideas?
---
Subscribing to the newsletter will enable us to periodically send you creative content exclusively for Idea Room subscribers.
*View our Privacy Policy here.