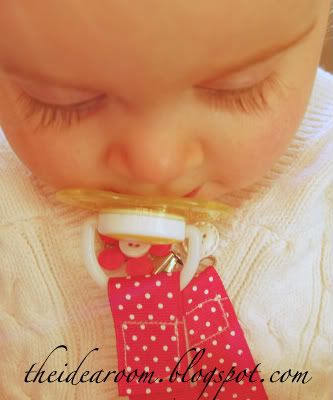 I made these cute binky clips for my binky loving baby. I found the idea and the tutorial here. They are SO simple, that I decided to make a few more to match her different outfits of course. I have also made some for my friends who have had babies.
I bought all of my supplies at Ben Franklin Crafts, but have seen them everywhere. I also only used about 13 inches of ribbon instead of 15 like they had suggested, because I didn't like how the binky would drag on the ground sometimes with the longer length. I glued the buttons onto the suspender clips with a glue called E-6000 which I also found at Ben Franklin's. I did not take a picture of the cute boy version I made for a friend (I know…insert gasp here) but I found some cute blue and green ribbon and then glued a cute airplane button on the clip.
If your baby is older and can undo the velcro, it sort of defeats the purpose of the binky clip. Instead of sewing velcro into the ribbon use a snap instead!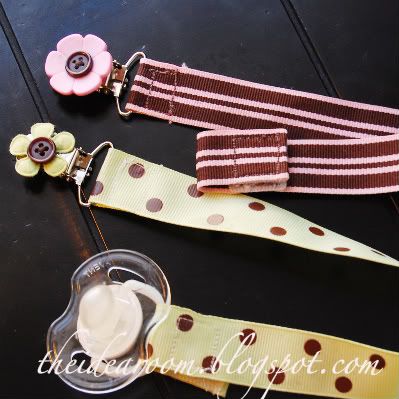 JOIN OUR NEWSLETTER
Would you like more Recipes, DIY, Printables and Organization Ideas?
---
Subscribing to the newsletter will enable us to periodically send you creative content exclusively for Idea Room subscribers.
*View our Privacy Policy here.