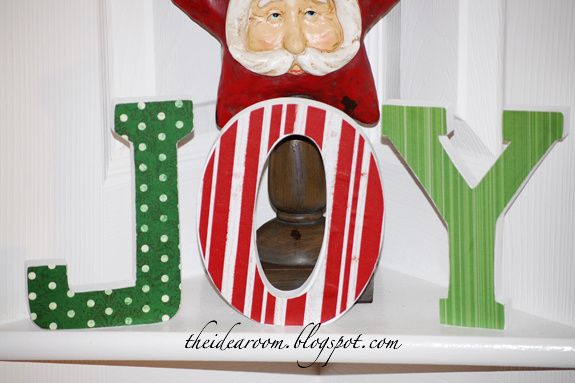 I made some JOY letters to add to my Christmas decor yesterday after I had received an email from a reader asking me about them. I had forgotten that I wanted to make some like the B O O letters I made for Halloween. So, here they are. These are really so quick and easy to make. I whipped them up during nap time and still had plenty of time to work on cleaning up the house which I had been sadly neglecting! To make these, click here to refer to the directions I previously posted with the BOO letters as the process is exactly the same!
I purchased my letters from JoAnn's and the paper was purchased from Ben Franklin Crafts. The green polka dot paper is by Bo Bunny–St. Nick Sugar Plum, the red striped paper is Lasting Impressions–Tomato Distressed Stripes, and the green lined paper is s.e.i–Christmas Mint (wintermint).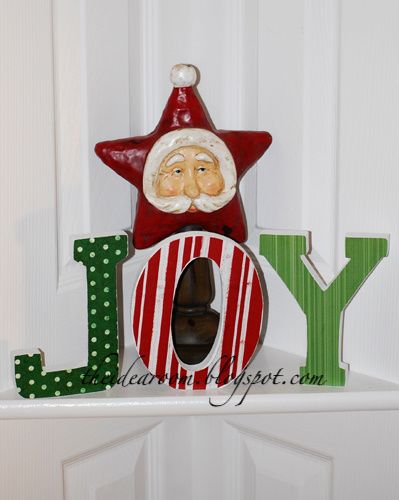 Want To Make Your Holiday Planning EASY And ORGANIZED?
Check Out Our CHRISTMAS ESSENTIALS
JOIN OUR NEWSLETTER
Would you like more Recipes, DIY, Printables and Organization Ideas?
---
Subscribing to the newsletter will enable us to periodically send you creative content exclusively for Idea Room subscribers.
*View our Privacy Policy here.