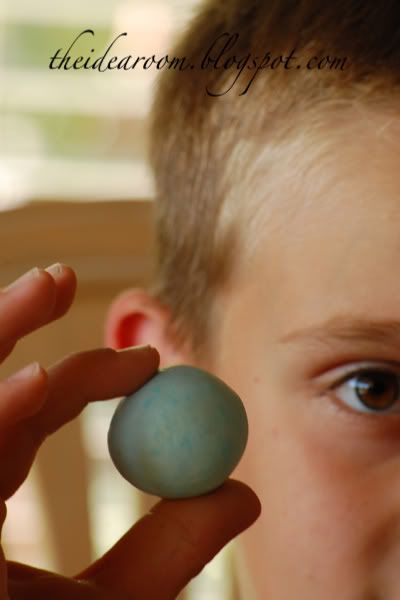 My boys loved making these "bouncy" balls. They are not super bouncy like the plastic super balls that became popular when I was a kid, but they are pretty bouncy and fun to play with. We discovered that on the carpet, they have a lot more bounce then they do on the kitchen floor. I ended up with this recipe when I was teaching science and can not remember where I got it.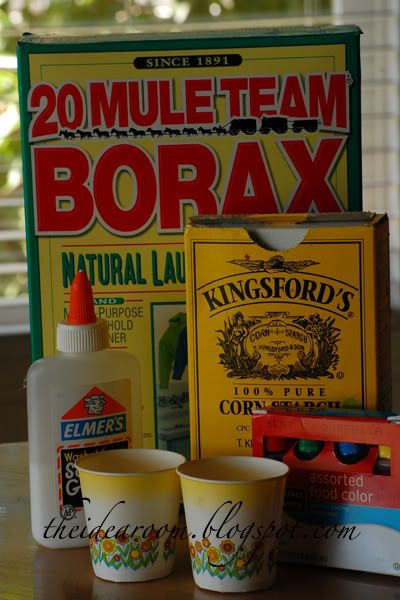 To make these, you will need:
Borax (found in laundry section)
warm water
corn starch
glue (clear glue makes a see transparent ball and white glue makes an opaque ball)
2 small mixing cups
a stirring stick (plastic spoon)
food coloring (optional)
Label one cup 'Borax Solution' and the other cup 'Ball Mixture'.
Pour 2 tablespoons warm water and 1/2 teaspoon borax powder into the cup labeled 'Borax Solution'. Stir the mixture to dissolve the borax. Add food coloring, if desired.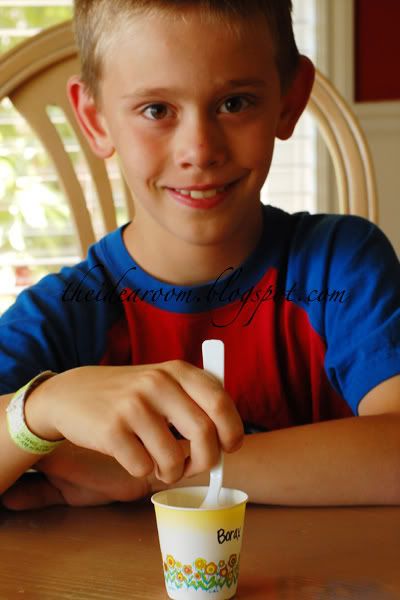 Pour 1 tablespoon of glue into the cup labeled 'Ball Mixture'. Add 1/2 teaspoon of the borax solution you just made and 1 tablespoon of cornstarch. Do not stir.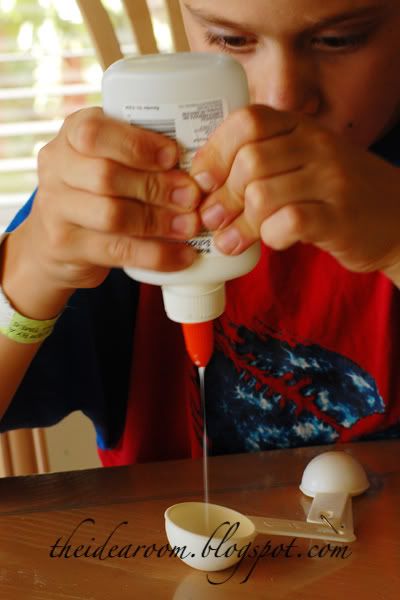 Allow the ingredients to interact on their own for 10-15 seconds and then stir them together to fully mix. Once the mixture becomes impossible to stir, take it out of the cup and start molding the ball with your hands.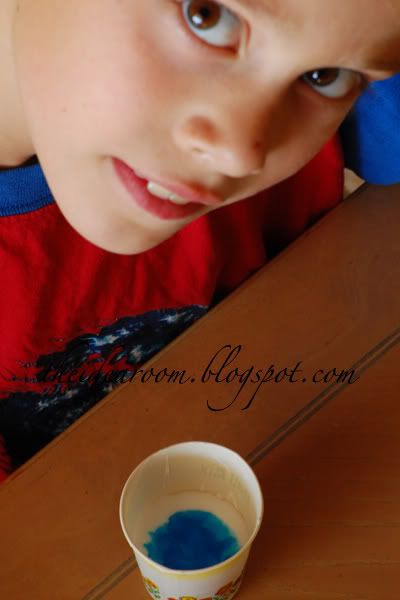 The ball will start out sticky and messy, but will solidify as you knead it.
Once the ball is less sticky, continue rolling between your hands until it is smooth and round!
You can store your plastic ball in a sealed ziploc bag when you are finished playing with it. (The ball tends to flatten out a bit when sitting and does not normally last longer than a couple of days before drying out).

JOIN OUR NEWSLETTER
Would you like more Recipes, DIY, Printables and Organization Ideas?
---
Subscribing to the newsletter will enable us to periodically send you creative content exclusively for Idea Room subscribers.
*View our Privacy Policy here.