Click here to order Car Travel Games
Let's face it, kids get bored in the car on long road trips. There are only so many DVD's you can watch or songs you can listen to on your i-pod before you feel like your head is spinning. Here are some games that can entertain your child's brain so that you don't have to.
You can make some of your own by drawing pictures or collecting pictures from the internet. Or you can purchase some that I have made for my kids and save yourself the hassle.
The following travel games are now available. I am selling 4 games for $2.50 or 5 games for $3.00. You can pick and choose any game combinations you would like.
OUR LATEST VIDEOS
"Transportation Travel" game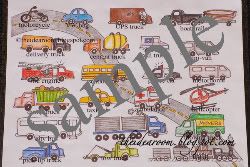 Description: Kids will make tally marks or place stickers over each type of vehicle as it is spotted. The goal is to see how many of each and/or if all can be found.
"License Plate" game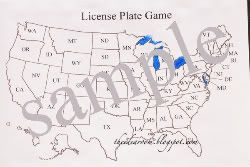 Description: Kids will place stickers on or color in the states as they see a each state license plate. The goal is to see how many of each and/or if all can be found.
"Road Signs" game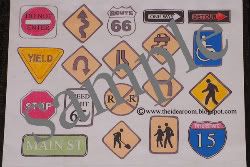 Description: Kids will place a sticker on or tally marks as each road sign is spotted. The goal is to see how many of each sign can be seen.
"Slug Bug" game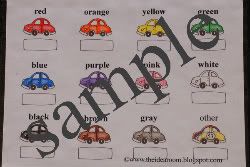 Description: Kids will place tally marks or stickers in the box below each slug bug as they are seen. The goal is to see how many of each color slug bug they can find.
"Roadside Objects" game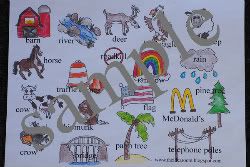 Description: Kids will try to see various objects alongside the road ways. For example: cows, horses, roadkill, barns, fences, flags, birds, etc.
**All games will be sent to buyer via email. When you purchase your order there will be a spot where you can leave instructions for the seller. Make sure to specify the names of each game you would like to purchase in your instructions, or I will choose for you.
As I am a mom and wife first, these will be sent as soon as possible. Usually within 24 hours from the time of purchase. I do try to check my email a few times a day. But sometimes I have a busy day and don't get to it or we are gone. Please allow 48 hours for delivery…but usually sooner!
Each game is pre-colored and simply needs to be printed on a color printer or taken to a copy center to be printed. They will obviously not be laminated, but I strongly suggest you have them laminated so that they can be used over and over again.
**Please remember that these are copyrighted materials. Please only make enough copies for each child who is living in your home. Please do not make extra copies and hand them out to friends and extended family members. If you know someone who would like some, please send them my way so that they can purchase their own copies.

Stay Updated!
Would you like more recipes, printables, DIY/Decor, and organization ideas?
---
Subscribing to the newsletter will enable us to periodically send you printables, recipes and creative content exclusively for Idea Room subscribers.
*View our Privacy Policy here.