Are you still looking for some fun red, white and blue recipes to help you celebrate Independece Day? Here are some fun ideas we will be bringing to our family celebration this year.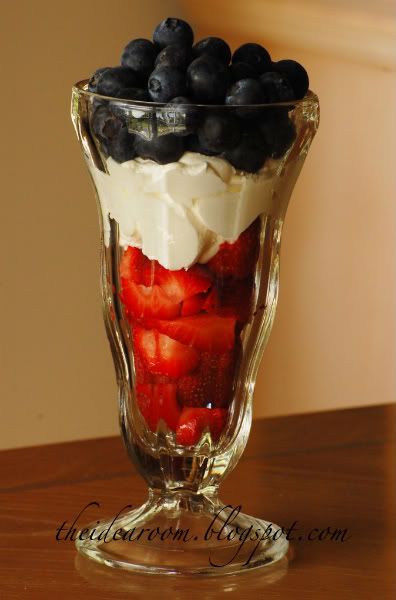 The first dessert is so simple, but absolutely delicious. And depending on the amount of cool whip or real whipping cream you use, fairly healthy. We had this for dessert earlier this week. Yum!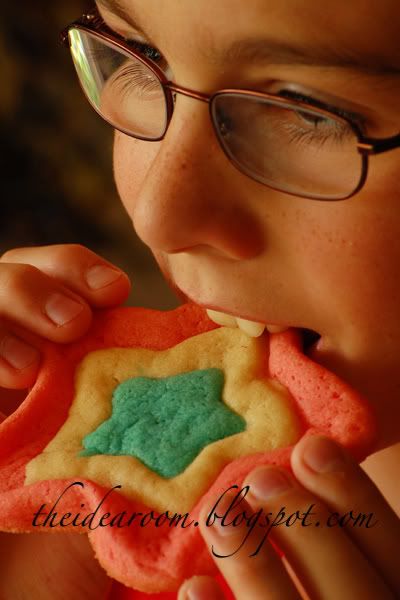 Then I saw these fun sugar cookies and immediately commisioned my kids to help me make some. Here is the tutorial video from Family Fun we watched to learn how to make them. (This link takes you to the videos but you need to click on the picture of the sugar cookies below the video to get the instructions for the cookies. For some reason I can't get it to play the cookie video instead of the popsicle video). They are so easy and quite tasty!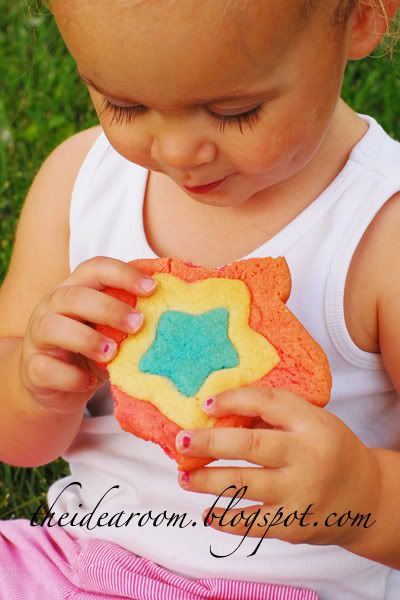 We also saw the idea on Family Fun for making these fun popsicles.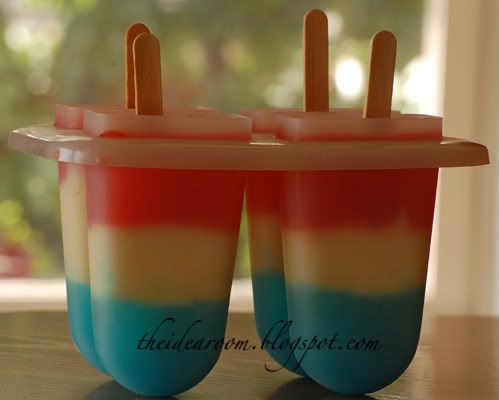 Here is the link for the how-to-video. They were also very easy to make. Just make sure you give yourself some time to freeze each layer in between so that you have distinct color separations.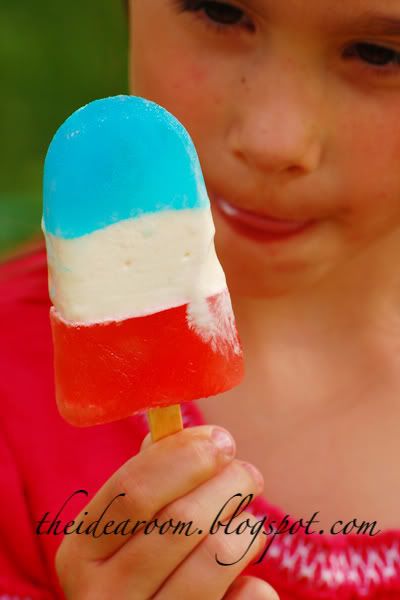 My kids thought these were so yummy. My husband even had two in one sitting. They are going to be perfect after our delicious 4th of July BBQ on a hot summer day.
JOIN OUR NEWSLETTER
Would you like more Recipes, DIY, Printables and Organization Ideas?
---
Subscribing to the newsletter will enable us to periodically send you creative content exclusively for Idea Room subscribers.
*View our Privacy Policy here.