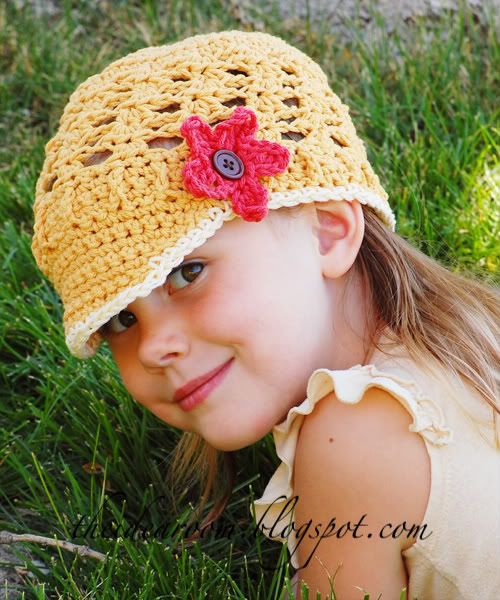 I made this hat for my daughter and was so happy with how it turned out. Jackie from Totzhatz was kind enough to hook me up with the pattern. I was a little nervous at first because there were a couple of stitches I had never done before, but I just looked them up on the internet and they turned out to be pretty simple. If you crochet then you should go and check out her sites here and here. If you don't crochet, you should still check them out because you may be so inspired that you decide to learn how.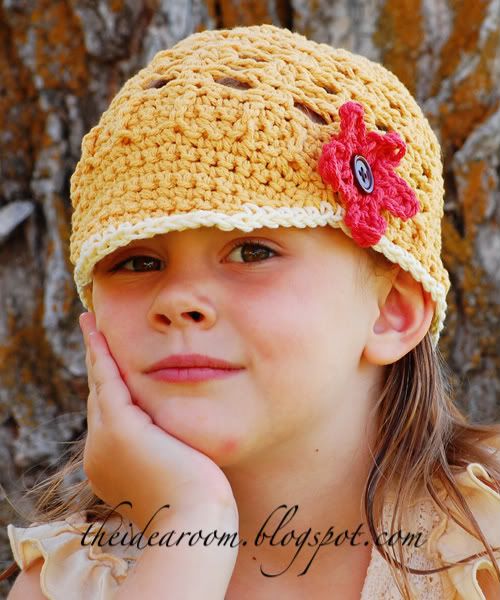 Here is a direct link to this pattern on TotzHatz.
I used a size H crochet hook. My yarn was all Lion Brand Cotton Ease in Terracotta (flower), Maize (main hat) and Almond (edging). I purchased the yarn at Ben Franklin although I have seen this brand at other places too.
JOIN OUR NEWSLETTER
Would you like more Recipes, DIY, Printables and Organization Ideas?
---
Subscribing to the newsletter will enable us to periodically send you creative content exclusively for Idea Room subscribers.
*View our Privacy Policy here.