My husband loves Hostess Twinkies and more recently their cupcakes. I think this love stems from the fact that he was deprived of them in his youth. You see his mom was one of "those moms". She always had yummy homebaked goodies to send in his luches. He thought he was so deprived as he looked longingly at the lucky ones whose mom sent them with various Hostess Snack cakes. Can anyone relate? So when I stumbled on a recipe for making Hostess Cupcakes and Twinkies from scratch I knew I would have to try them out.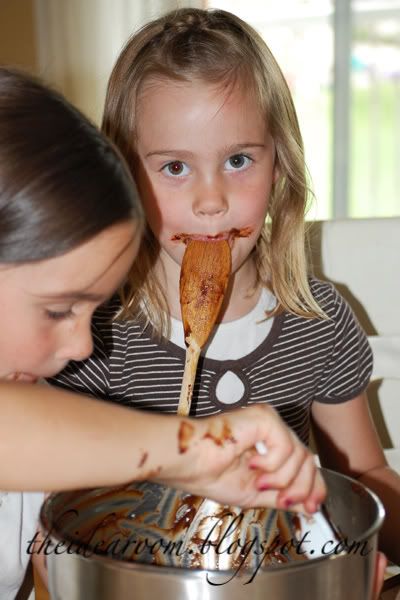 I decided to make the cupcakes first since we love chocolate around here and secondly, I didn't have a mold for the twinkie cakes. Although I think I might try the twinkies next and just use a cupcake pan like we did for the cupcakes.
They were really delicious. My kids and hubby gobbled them up after a hot day out in the sun at my son's baseball game. I found the recipe for the Hostess Cupcakes at Bake at 350 (I love her creative icing) and the Twinkies at Top Secret Recipes. Hopefully this will be something you will enjoy making for your family too.
**The cupcakes were a bit more time consuming than I had originally thought they would be. The only thing I would change is that instead of using the bittersweet chocolate for the ganache, I will probably use semi-sweet chocolate. It was a bit bitter for my liking.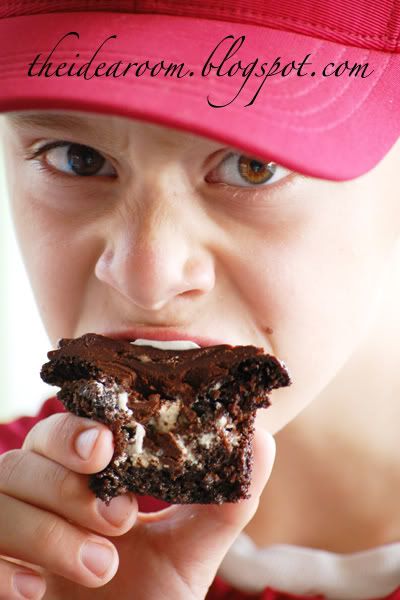 JOIN OUR NEWSLETTER
Would you like more Recipes, DIY, Printables and Organization Ideas?
---
Subscribing to the newsletter will enable us to periodically send you creative content exclusively for Idea Room subscribers.
*View our Privacy Policy here.