Now that we have found a solution for organizing your girls hair bows, what are we going to do with all the little barettes, bobbers, and hair elastics you have floating around…?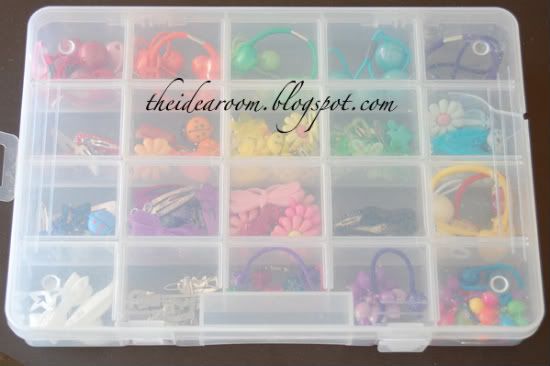 Use a craft box.
A couple of years ago I was fed up with trying to find a matching barette or pony tail holder when I needed it. So I bought a craft organizer box and used it for our hair acessories. We have organized them according mainly to color. Absolutely one of my favorite improvements for making "girl hair time" (sometimes not a fun thing at our house) a little more mom friendly.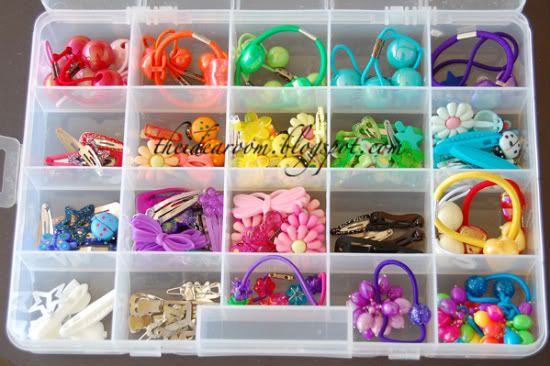 The important thing to remember is to put them away again at night. Sometimes when they are all messed up again, one of the girls daily chores will be to sort them out and organize them into colors again. It's good for them! And it really works.
JOIN OUR NEWSLETTER
Would you like more Recipes, DIY, Printables and Organization Ideas?
---
Subscribing to the newsletter will enable us to periodically send you creative content exclusively for Idea Room subscribers.
*View our Privacy Policy here.