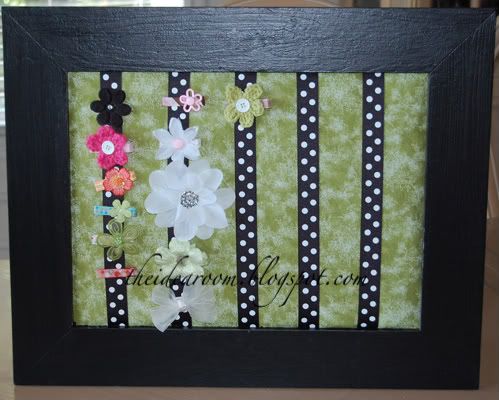 I have been wanting to make one of these for a while now and am just getting around to it. No more endless digging through a cluttered, unorganized drawer in search of the right hair acessory. I first saw the idea for making this here and have seen them in a few different styles on several different blogs. Here is another version from a fun and creative blog that was just posted today as well. How funny is that? Here is how I made mine.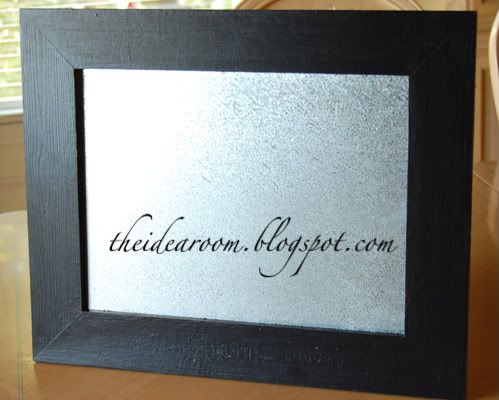 I took a picture frame, removed the glass and added some of the sheet metal I had left over from the bulletin board project. I painted the wood frame black.
Then I cut a peice of quilt battting the same size of the metal sheet and a peice of fabric that was an inch larger than the batting on all four side.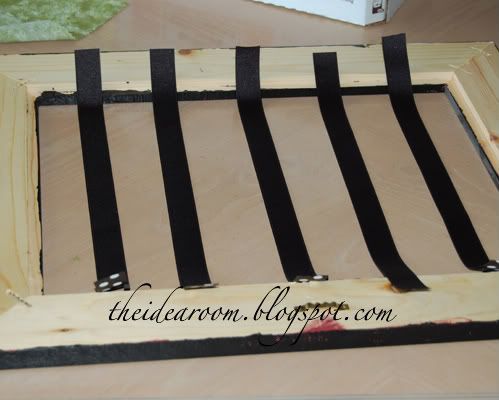 Then I took some grossgrain ribbon and cut 5 peices. I measured each peice by cutting them 1 inch longer than the opening of the frame. Does that make sense?
Now, I know this next part is pretty high tech, so I will try to explain it in simple terms. I took some duct tape (out of my hubby's tool box) and taped the padding to the sheet metal. I know…brilliant! Then while the ribbons are laying where you would like them to be on the top of the upside down frame, place your material over them gently with the right side facing down.
Now, gently place the padded sheet metal into the picture frame. Now take some more duct tape and pull up the material tightly and tape it to the metal all the way around. Now make any adjustments to the ribbons so that they are evenly spaced and then tape them down as well while pulling tightly.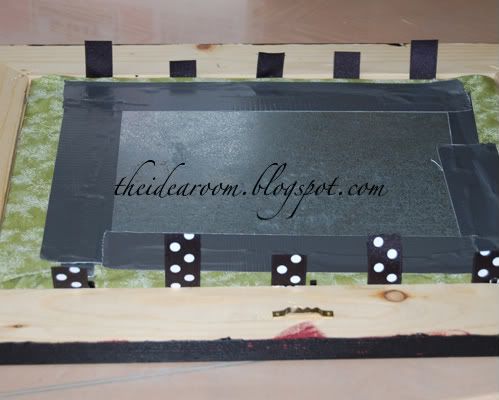 Now you are all finished. If you don't want anyone to see your high tech finishing methods from the backside, simply cut out a peice of cardboard or cardstock and place into the back section to hide your duct tape!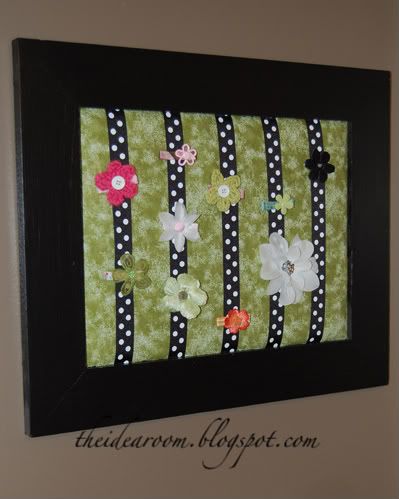 JOIN OUR NEWSLETTER
Would you like more Recipes, DIY, Printables and Organization Ideas?
---
Subscribing to the newsletter will enable us to periodically send you creative content exclusively for Idea Room subscribers.
*View our Privacy Policy here.