Do you love peppermint?  Do you love Chocolate?  Well then, you must make this cake for your next Holiday Party!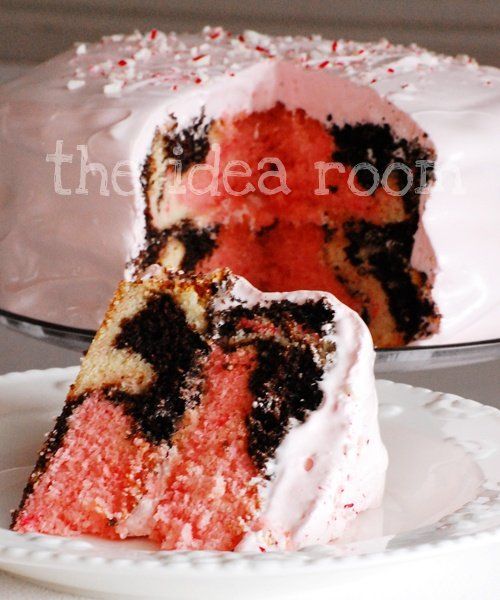 Had a craving for some peppermint marshmallow chocolate cake…YUMMMMMMM! I found this recipe here, at Culinary Concoctions by Peabody.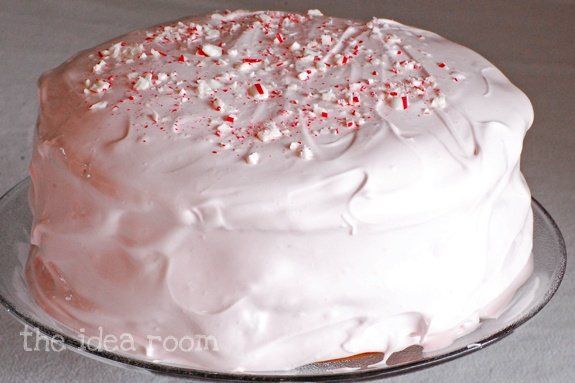 I made this quite a while ago. After working on this post, I am suddenly craving it again. Too bad I am still on a dessert sabbatical (except for that one moment of weakness…or two).
I pretty much followed her recipe, but instead of adding her 2 teaspoons of peppermint, I only added about 1/2 teaspoon of peppermint extract. I only wanted a nice subtle hint of peppermint.
**New–For a printable version of the recipe go here.
Chocolate Swirl Peppermint Cake
JOIN OUR NEWSLETTER
Would you like more Recipes, DIY, Printables and Organization Ideas?
---
Subscribing to the newsletter will enable us to periodically send you creative content exclusively for Idea Room subscribers.
*View our Privacy Policy here.