In need of some great and extremely useful teacher gifts? Have a germ-a-phobic friend? or a friend with a new baby trying to keep germs away from well-wishers? Try making some Home Made Soap Bottles. I saw this idea about two years ago on a local television show and have made several as gifts since then.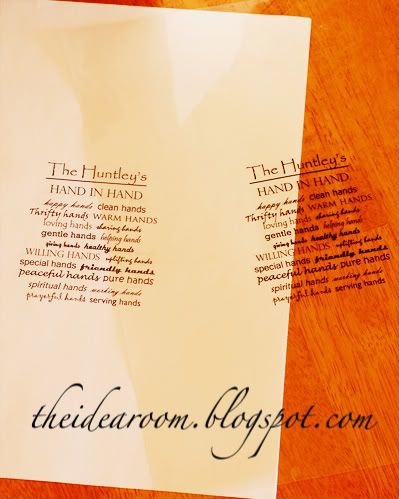 Simply print your own personalized message or quote onto some transparency film using a laser printer. If you don't have a laser printer, print it out with your ink jet printer and then copy it onto the transparency film. You can also take your paper and have the copy center copy it onto transparencies which is usually around $1. The reason it needs to be copied or printed from a laser printer is so the ink will no run and fall apart in the soap.
If you don't want to come up with your own, I am providing you with the template I have used.
**Click here for a downloadable template, or on the image below…
You may need to resize it according to the size of your bottles. Then personalize it by adding a name (etc.) to the top and underline it in a font of your choice and size. Crop to fit if needed. It should be 3 inches wide by 3.5 inches high for the hand soaps and 3 inches wide by 4 inches high for the sanitizer bottles I used.
I usually buy my soap from the dollar store, but there are also places who sell the empty soap bottle dispensers online.
Anyways, below is a tutorial, of sorts, to help you come up with the finished product.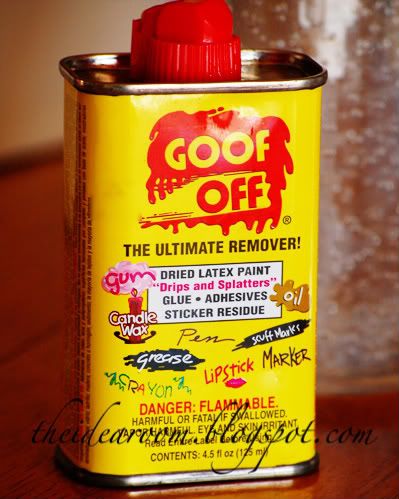 Remove all stickers and labels from the bottles. I got my paper labels wet and they easily scraped off. To clean off any glue residue, I used Goof Off which I had bought earlier to remove a million stickers manufacturers had placed on our girls headboards. (Why do they do that??). If I remember right, I bought it at Home Depot.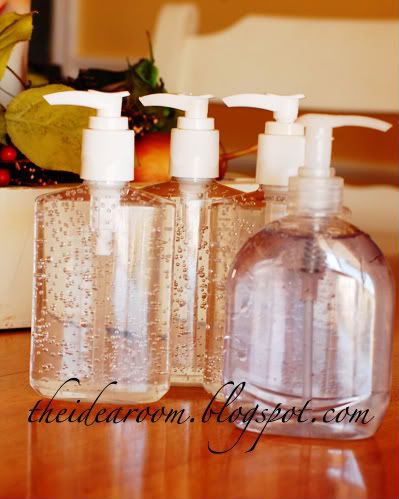 Cut around your printed label as straight and as close as you can get to the writing so that it fits properly into your bottle. Check before you cut the bottom of the label to be sure that it will sit as high in the bottle as you would like to to.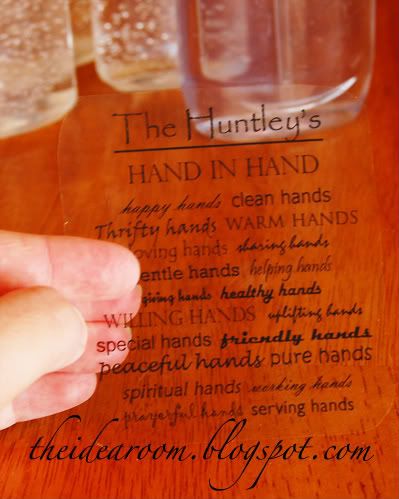 Roll up the label so that the writing is in front. I roll mine backwards. Stuff it into the bottle carefully.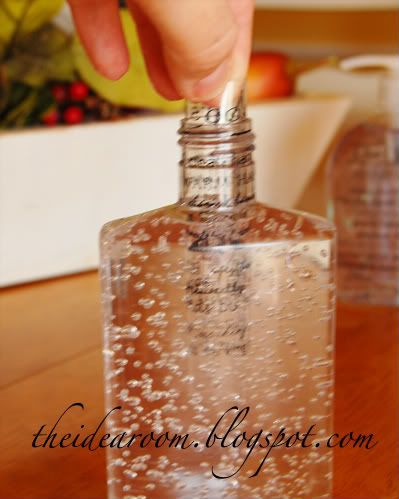 Use the soap dispenser to push the label to the front wall of the bottle and to straighten it in the right position.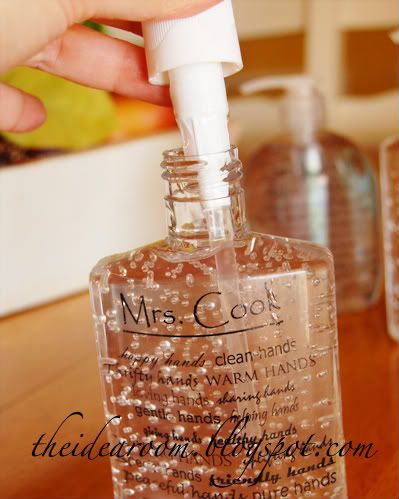 And…There you go! Some practical and affordable gifts that are sure to please.
JOIN OUR NEWSLETTER
Would you like more Recipes, DIY, Printables and Organization Ideas?
---
Subscribing to the newsletter will enable us to periodically send you creative content exclusively for Idea Room subscribers.
*View our Privacy Policy here.