Need a quick and easy project?  Make some notebooks (big or little) a bit more fun.  We have all seen the notebooks that you can dress up with scrapbook paper and a little bit of Mod Podge…why not reuse some cardboard from the boxes of some of you and your families favorite products?  Anything will work…cereal boxes, soda can boxes, or twinkee and hostess cupcake boxes or even some of the movie sized candy boxes! 
Take some spiral bound notebooks, which should be easy to find this time of year with the back to school sales going on.
Unbend one end of the wire spiral so that it is smooth and flat on the end and gently untwist it from the top of the notebook.  This turned out to be pretty easy.  Just be sure to firmly hold the notebook papers with your other hand so they stay lined up nicely so you can add the wire again when finished.
Remove wire completely and set aside.  Take the old notebook cover and place it over your cardboard box and determine exactly what you would like your new cover to be.  Trace around it with a pen or marker.  Cut out the cardboard piece.  Place the old cover on top of the new cutout cover and mark with your pen where to make the holes.  Then take a large sewing needle and gently punch a hold through each of the marked dots.
Place your new cover over the top and hold all the papers so that they are lined up.  Insert the spiral wire back into the holes and gently twist the wire so that it encompasses all the papers and works over to the other end of the notebook.  Gently bend the two end pieces of wire back in.
And that is it!  Such an easy 5 minute project.  I think these would be a fun gift for your kids friends or for your kids themselves.  It is so easy that most kids could help make them too.  And who doesn't like to make something that is unique and fun and represents something that they enjoy?
What kind of notebook would you make for yourself and/or kids?
Linking up here: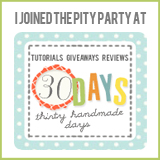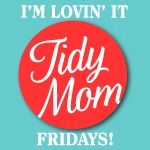 JOIN OUR NEWSLETTER
Would you like more Recipes, DIY, Printables and Organization Ideas?
---
Subscribing to the newsletter will enable us to periodically send you creative content exclusively for Idea Room subscribers.
*View our Privacy Policy here.