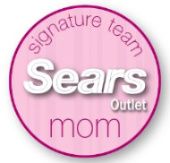 Most of you know that I was chosen to be a Sears Power Outlet Mom. I couldn't be more excited to represent this company. I have had a lot of time to go and visit the Sears Outlet store near my home and always can find something that I need in my home. If you don't have a store near you, they have an online store where you can shop as well.
On my last visit I was able to pick up a refurbished Blu Ray DVD player to review. At our home, we are a bit in the dark ages when it comes to the latest technology. We finally purchased a big screen TV but had still been using our old DVD player from years ago. So we were excited to be able to finally upgrade to a Blu Ray player.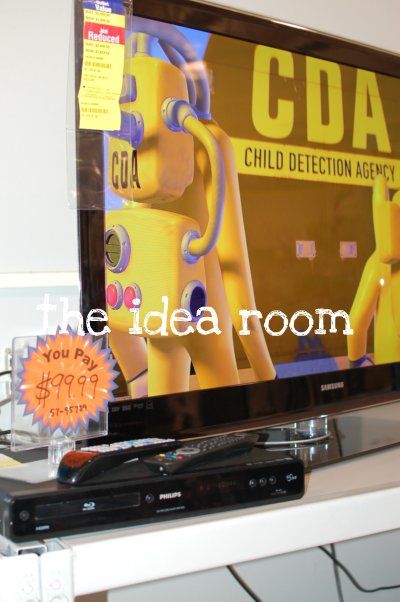 Can you believe the price? I know! We are LOVING it! In fact, we have watched 4 movies on it in the last week alone. LOL! Not a great idea as far as productivity goes, but fun for us as a family. We actually don't even own any Blu Ray DVD's. But have had fun renting some to get some good use out of our new player.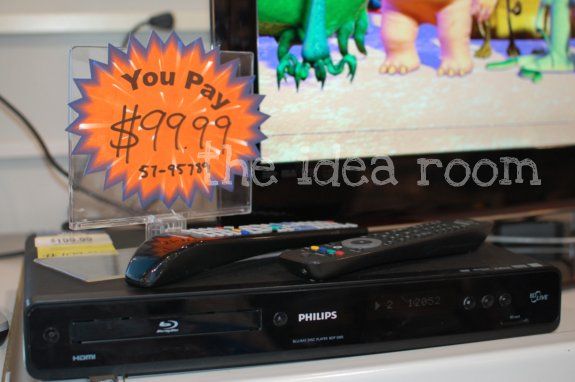 We have been really happy with our machine and feel like it is a great deal for the price. Do you know anyone who could use one of these for a Christmas gift? Better hurry though because with these prices, they won't last.
And I learned at my last visit that Sear Outlet stores are open on Thanksgiving Day from 8-12 pm. So while you are waiting for the turkey to bake to perfection you can run on over to your nearest Sears Outlet store and do some shopping before all the Black Friday shoppers can beat you to it.
And if you can't wait until Thanksgiving, check out Sears Outlet's Family and Friends event happening today. Simply take a copy of the flyer below into your store to recieve an additional 10% off of your purchase. Or go here for more information.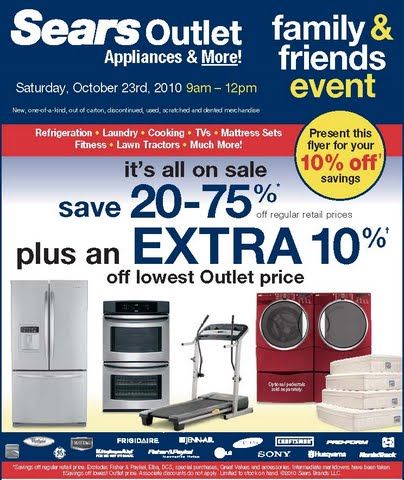 Make sure to check out what all of the other Sears Outlet team moms found at their stores this month!
*Megan @ Mommy PR– Black & Decker Food Processor
*Wee Share– Blu Ray/ DVD Player
*A Nut in a Nutshell– Salton Power Blender
*Angela @ Mommy PR– Salton Power Blender
*Andrea @ Mommy PR– Cappuccino Maker and Food Processor
*Guessing All the Way–Shark Euro Vac
*Army Wife 101-Electric Skillet
**I did not receive any monetary compensation for this post other than receiving the DVD player for review, but am an official Sears Power Outlet Mom. The opinions expressed above are my own honest opinions of the product I received.
★Amy
JOIN OUR NEWSLETTER
Would you like more Recipes, DIY, Printables and Organization Ideas?
---
Subscribing to the newsletter will enable us to periodically send you creative content exclusively for Idea Room subscribers.
*View our Privacy Policy here.