Do you need a last minute snack that makes a quick and easy gift or party treat? Try making some Monster Munch Caramel Corn. We usually make this sometime in the month of October to snack on while we watch a scary movie…this year it was Monsters Inc.
It is pretty simple to make. Just pop a batch of popcorn (about 1/2 cup unpopped popcorn) and get rid of the unpopped kernels so you don't break a tooth while munching.
Then set the popcorn aside in two separate bowls to make mixing easier, or mix in a very large bowl if you have one. We like to add plain M&M's, pretzels, peanuts, and candy corn. Whatever extra add-in's you would like, take and then sprinkle over your popped popcorn. Then make your caramel on the stove top.
Caramel Topping:
Want To Make Your Holiday Planning EASY And ORGANIZED?
Check Out Our CHRISTMAS ESSENTIALS
1 square of butter (1/2 c)
2/3 c. of light corn syrup
2 c. brown sugar (packed)
1 tsp. vanilla
—
8 large marshmallows (add these after removing pan from heat)
Combine and heat in saucepan all of the above ingredients except for the marshmallows. Cook until a soft ball stage. (Does not take long). When it has reached the soft ball stage remove from heat and add 8 large marshmallows.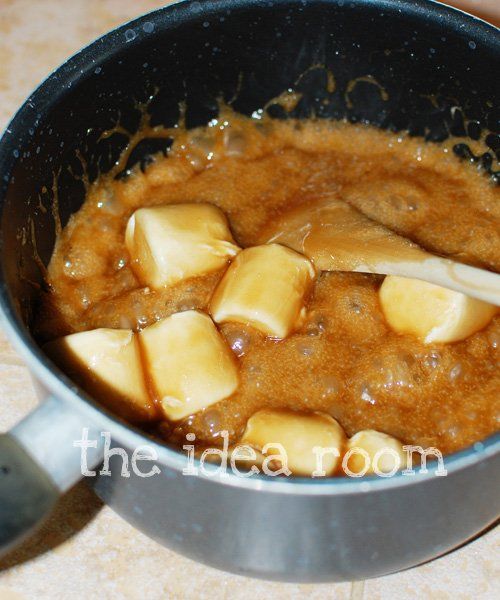 Stir the marshmallows so that they melt quickly so that the caramel does not harden before you can spread it over the popcorn.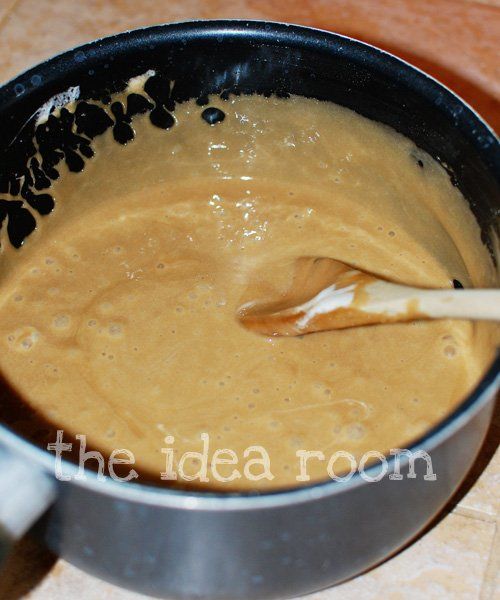 Pour the caramel over the popcorn and additional candy. Stir together quickly and thoroughly. Then serve to your family or bag it up to give as a gift. If you like more caramel, then use less popcorn and additional toppings. I prefer less caramel as it is prety sweet with the extra treats mixed in!
★Amy
JOIN OUR NEWSLETTER
Would you like more Recipes, DIY, Printables and Organization Ideas?
---
Subscribing to the newsletter will enable us to periodically send you creative content exclusively for Idea Room subscribers.
*View our Privacy Policy here.