I was recently chosen as one of the Sears Outlet Power Moms. I am really excited about this new opportunity. I believe we have some exciting things coming up here soon. But first off, I would like to let you know that Sears is having Uniform Services Days event where members of the Military, Police Force, Fire Fighters and more receive an extra 10% off their purchase on Sunday and Monday.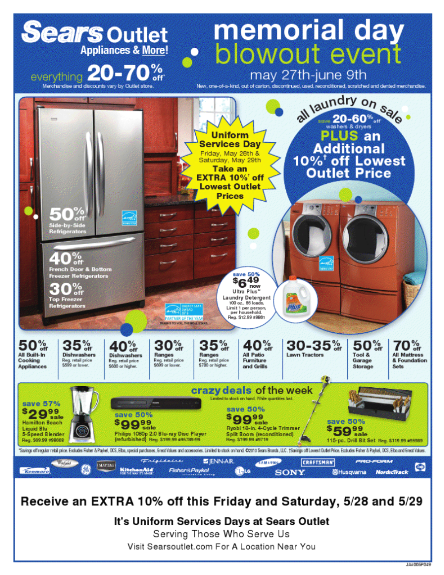 What a great way for Sears to honor those who serve and protect our country and provide us with our freedom.
JOIN OUR NEWSLETTER
Want To Make Your Holiday Planning EASY And ORGANIZED?
Check Out Our CHRISTMAS ESSENTIALS
Would you like more Recipes, DIY, Printables and Organization Ideas?
---
Subscribing to the newsletter will enable us to periodically send you creative content exclusively for Idea Room subscribers.
*View our Privacy Policy here.