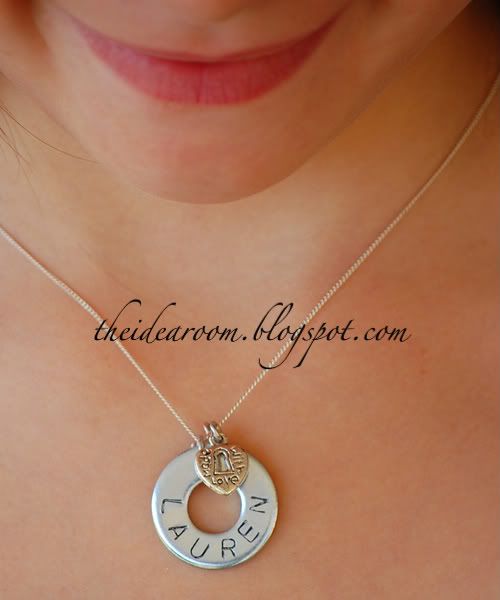 The minute I saw these washer necklaces, I was in love. I think they are so cute. But the best part is that they are super easy to make. You just need the right equipment. I first saw them on Sugar Doodle who provides you with a great tutorial to make them here. Lately I have also seen them a few other places.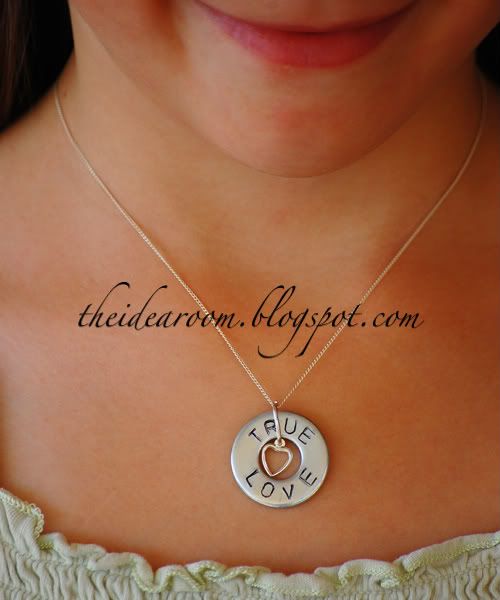 So go ahead and make some for yourself. After I saw the tutorial, I went to Harbor Freight to buy a steel stamp set. They just happened to be on sale that day and I had a 20% off coupon that I had found online. They let me use the coupon in addition to the sale price. It ended up costing me $4.00. Wahoo! I added some cute little charms which I found in the bead and jewelry aisle from Robert's.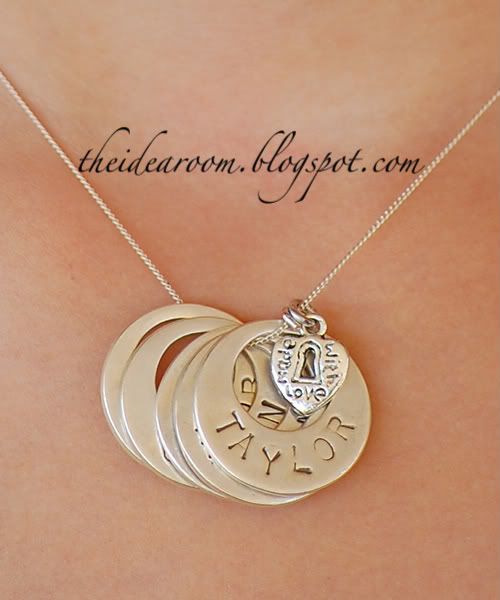 My sweet hubby bought me this necklace right after I had my fifth child for Christmas. Cute huh? I don't think he paid $4.00 for it. But now I can make these cute gifts for my friends with their children's name on them. I am currently looking for a place that sells disks like the charms above rather than washers. If I find them, I will be sure to update this post with a link.
I have also seen some cute washer necklaces that are made with cute paper. Check out what Stacie from the Creative Crate, has made. She provides you with a great tutorial here.

JOIN OUR NEWSLETTER
Would you like more Recipes, DIY, Printables and Organization Ideas?
---
Subscribing to the newsletter will enable us to periodically send you creative content exclusively for Idea Room subscribers.
*View our Privacy Policy here.