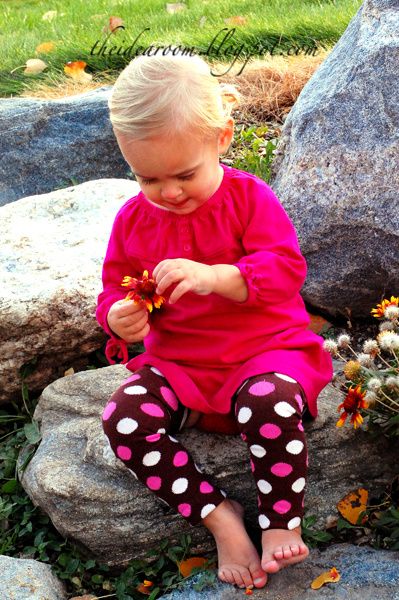 I love Baby Legwarmers. Maybe it's because I had a pair of legwarmers my mom knitted me when I was in elementary school. Thanks to the fashion of the 80's. But for some reason, the new version for babies and little kids are way cuter than the older version (but not your incredible knitting mom :)!
I have seen tutorials for making your own all over the web for a few months now and I just barely got around to making some. I don't know what took me so long. They only took about 10 minutes total to make. I made this first pair without a sewing machine using Little Birdie Secrets easy tutorial which can be found here.
But just the other day, I ran across a site named Calico that has a simple tutorial to get your legwarmers to have a little ruffle on the end you sew. I am totally going to use her tutorial to add the ruffle to the other two socks waiting for their transformation. (I bought a really cute 3-pack of women's tall socks that were perfect to turn into leggings).
So if you have a little person on your list this year, these just might be something they could use. I bought some last year (for too much) and they were perfect to protect my baby's legs from all the rough surfaces she was crawling over. Plus, these are perfect for keeping little legs toasty warm for the cooler weather ahead!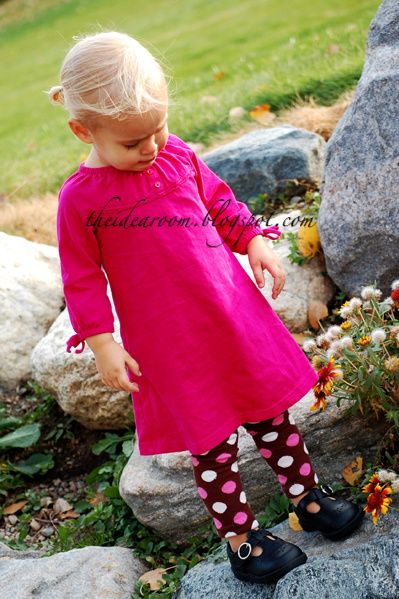 Want To Make Your Holiday Planning EASY And ORGANIZED?
Check Out Our CHRISTMAS ESSENTIALS
1. Soft and Chubby Baby Legs (the skin kind)
2. Falling Leaves
3. The end of weeding! (ignore the ones you can see in the picture, I am obviously too lazy to pull those out)
JOIN OUR NEWSLETTER
Would you like more Recipes, DIY, Printables and Organization Ideas?
---
Subscribing to the newsletter will enable us to periodically send you creative content exclusively for Idea Room subscribers.
*View our Privacy Policy here.