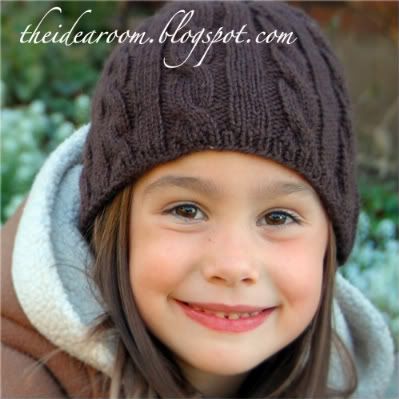 If you are a knitter then you might want to make one these adorable cable knit hats. The cable stitch is easier than you think. I learned how by watching this video here. If you are interested in this pattern, send me an e-mail and leave a comment and I will send you an e-mail with the pattern. If you have any daughters who do not like having their hair done, these will save you a lot of time. Just throw a hat on and your ready to go.
JOIN OUR NEWSLETTER
Would you like more Recipes, DIY, Printables and Organization Ideas?
---
Subscribing to the newsletter will enable us to periodically send you creative content exclusively for Idea Room subscribers.
*View our Privacy Policy here.