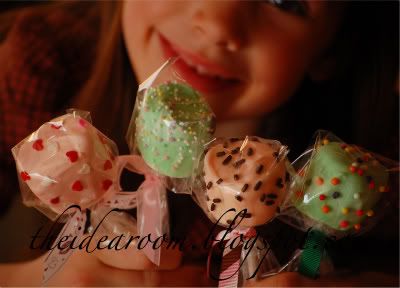 If your kids are like mine, they love marshmallows. Make some candy or chocolate dipped marshmallows as a fun little gift or treat.
Melt some dipping chocolate or some vanilla flavored Candy Melts and add a little food coloring. (For the really light pink I added only one drop of red coloring to about 15-20 candy melts). Put a large marshmallow onto a sucker stick, and dip in the melted chocolate or candy. For melting, follow the instructions on the bag or just melt them in your microwave. I did mine about 10 seconds and then checked them and then for another 10seconds so that it doesn't melt to fast and curdle.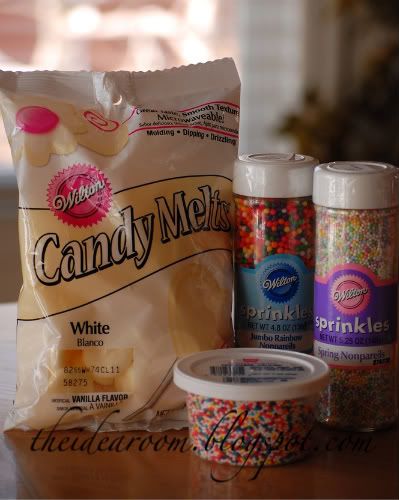 They were so easy, the kids made their own. I also made a couple to give away to their friends. My kids loved them. Me? I not really a big fan of marshmallows, unless they are melting in my cup of hot cocoa. What is fun about these is that they could be catered to any holiday or occasion, just change the dipping color and the sprinkles.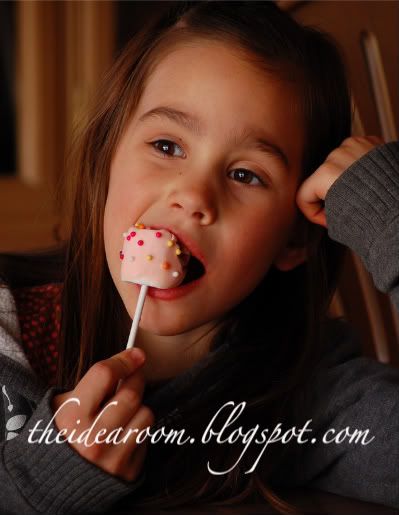 JOIN OUR NEWSLETTER
Would you like more Recipes, DIY, Printables and Organization Ideas?
---
Subscribing to the newsletter will enable us to periodically send you creative content exclusively for Idea Room subscribers.
*View our Privacy Policy here.