Making these jelly bean bracelets was a definite highlight in my girls life this week. I first saw this idea here, which is one of my favorite blogs, and knew it was something my girls would love. We have actually made them three different times this week. My boys even wanted to make one. Of course they did not really wear them, but definetly enjoyed making and then eating one. So easy…all you need is a string of some sort, I used some stretch elastic used for making bead jewelry, a needle, and some jelly beans.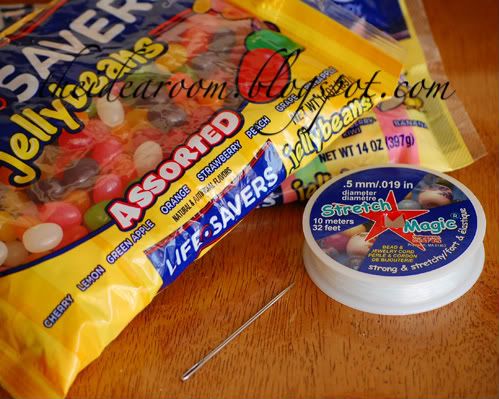 Thread the needle with some string long enough to fit around the wrist with a little extra room to tie the ends together. It really did help the kids get the beans on the needle by holding the jelly bean against the table and using the table for leverage.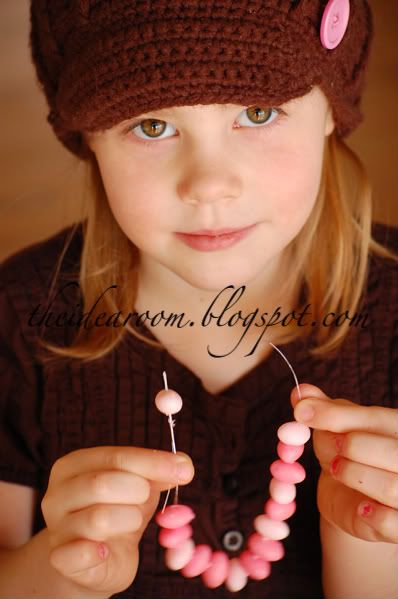 The older kids had no trouble at all putting the beans on the string. My four year old needed some help so I made a whole in each jelly bean with my own needle and then gave them to her to put on her string with a smaller needle. She thought that was great!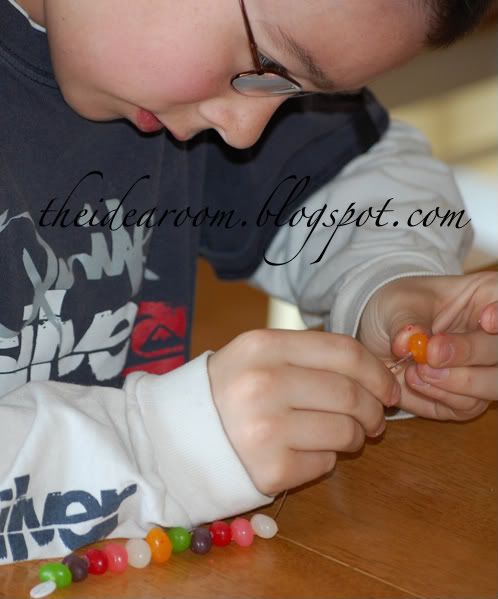 If you have any left over jelly beans (which is highly unlikely), put them away and pull them out again when the Easter Bunny is in town!  And I know someone is going to make a comment about my baby with this "choking hazard" on her wrist.  Just so you know, I did not let her have it.  I just put it on her for the picture.  She wasn't even interested in it as you can clearly see.  So no worries!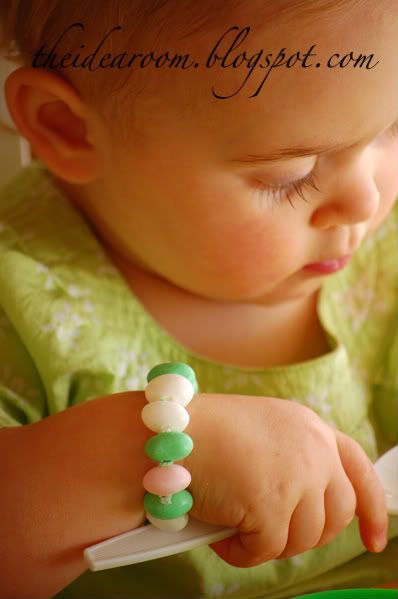 JOIN OUR NEWSLETTER
Would you like more Recipes, DIY, Printables and Organization Ideas?
---
Subscribing to the newsletter will enable us to periodically send you creative content exclusively for Idea Room subscribers.
*View our Privacy Policy here.