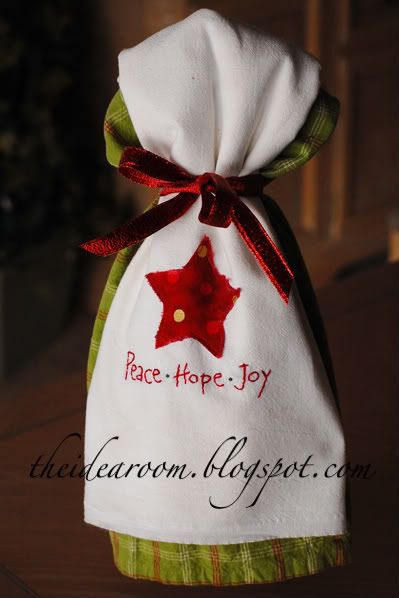 Make these cute, yet practical hand towels to add to the holiday spirit in your kitchen or to give away as neighbor, teacher or friend gifts. I made these for some neighbors and friends for Christmas this past year. But, you could put anything thing on these hand towels and for any holiday. I simply bought some flour sack hand towels from Ben Franklin Crafts (which they had on sale for $2). You can use any hand towel.
Then I got on my computer and typed up what I wanted to embroider, in a cute font, and in an appropriate size. I printed out the paper and then placed it under the hand towel where I wanted the words to appear. I traced the words with a pencil directly onto the hand towel lightly. I also found a cute fabric and then cut out a star (which was simply a cookie cutter I had traced), and sewed it above the embroidery.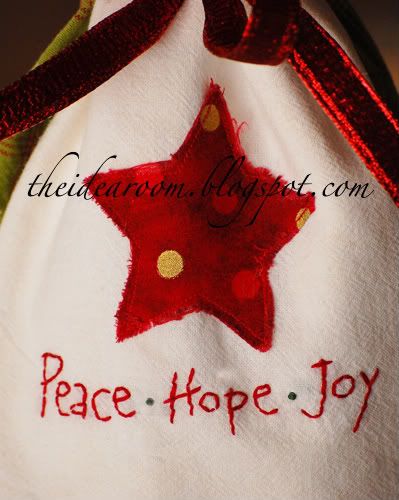 I had never embroidered before (so don't look too closely), and learned how to do a backstitch by watching this tutorial. To make the round little dots between the words I made a little french knot using this tutorial. They were seriously so easy to make! I kept one for myself and have used it so often that I really should make a new one that isn't so seasonal!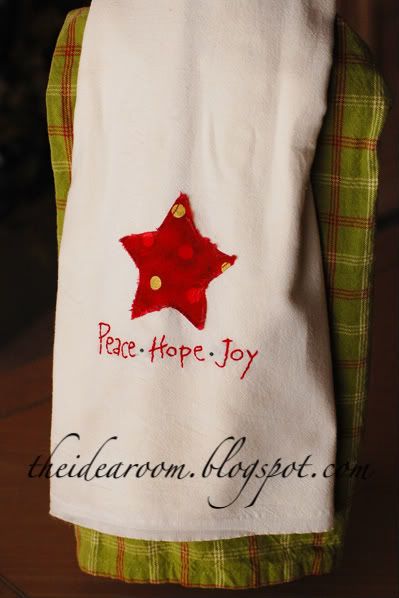 JOIN OUR NEWSLETTER
Would you like more Recipes, DIY, Printables and Organization Ideas?
---
Subscribing to the newsletter will enable us to periodically send you creative content exclusively for Idea Room subscribers.
*View our Privacy Policy here.