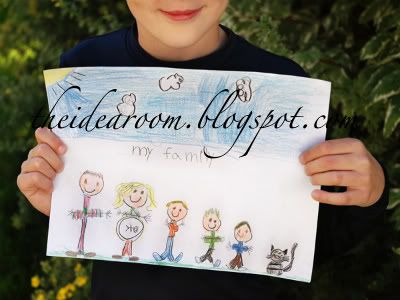 This is not an announcement for me…I promise! But if you are expecting and would like to break the news to your blogging or facebook friends you could try this little trick. My sister had her son draw a picture of his family with the NEW ADDITION in his mom's tummy. She only posted the picture and nothing else. It took some a minute to figure it out, but was a fun surprise. I thought it was a fun and clever idea. So if you like it, give it a try. By the way, that NEW ADDITION is due any day now! I can't wait to meet her!
Check back…a giveaway is coming soon.
Stay Updated!
Would you like more recipes, printables, DIY/Decor, and organization ideas?
---
Sign up for updates and get a free copy or our Sugar Scrubs eBook!