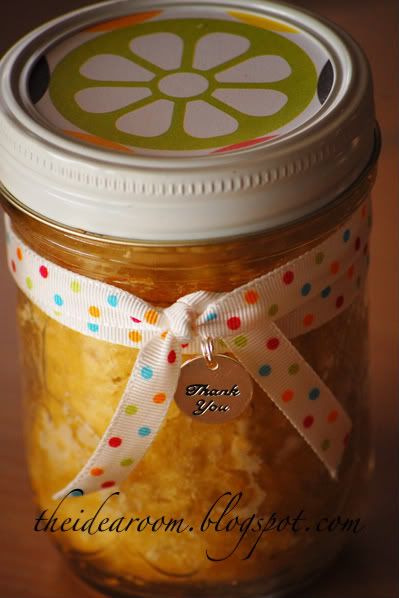 I have seen this fun idea several places on the internet. However, I used the link here and followed their easy tutorial. I decided to make mini-apple pies. I simply made my favorite pie dough recipe which I have posted here and then peeled and sliced some Granny Smith apples.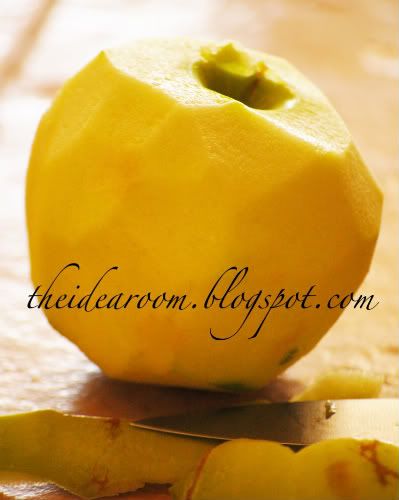 I used some small jam jars I had laying around and lined all the edges and the bottom with a thin layer of pie dough. Then after filling the jars with the apple slices, I added aobut 2 TBSP of sugar to each jar and 1 to 1/2 tsp of cinnamon. I also added around a 1/2 pat of butter to each jar. I used the jar ring to cut out a top for the pies and used a small star cutter to make a vent hole in the top crust. On clean finger tips I used a small amount of milk and rubbed it on the top crust to help it turn a nice golden color while baking.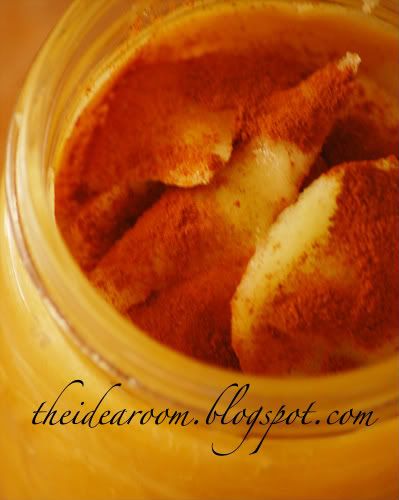 I then got my finger tips wet and ran a little water on the bottom edges of the top crust. (This will help create a good seal between the top and bottom crusts). Very carefully pinch the top and bottom layers together to prevent the pie filling from leaking out.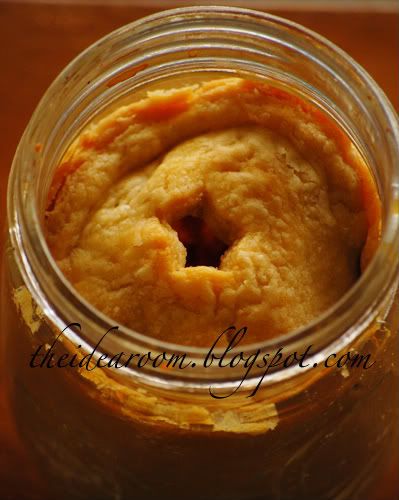 Bake them in a pre-heated 375 degree oven on a cookie sheet for about 40 minutes or until they are golden brown in color. If you are giving them away, cut out some cute paper and cover the mason lid to spice up its appearance.
JOIN OUR NEWSLETTER
Would you like more Recipes, DIY, Printables and Organization Ideas?
---
Subscribing to the newsletter will enable us to periodically send you creative content exclusively for Idea Room subscribers.
*View our Privacy Policy here.