I love projects that are simple to make and cost next to nothing to create.  This Halloween Apothecary is one such project.  Learn how to make this Halloween DIY Decor.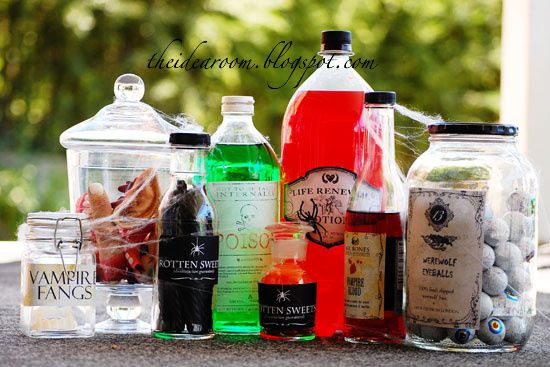 I saw some fun labels for 2-liter soda bottles here but didn't want to pay for any. Cheap, I know! I figured someone has to have some somewhere on this internet. Sure enough I came across Johnny Love and his website Love Manor. You can go to his site and then to his Flickr page and download them for free!! I just resized them and printed them out!
I found an apothecary jars at Michael's with my 40% coupon. For the other jars, one is a pickle jar, vinegar bottle, salad dressing bottle and a 2-liter of fruit punch. (Some of the lids weren't black, so I spray painted them). I found the rubber body parts at Robert's two years ago at the end of season clearance for $2.
I found my eyeball candy at Shopko but have seen them lots of places. The poison jar is just water with green food coloring.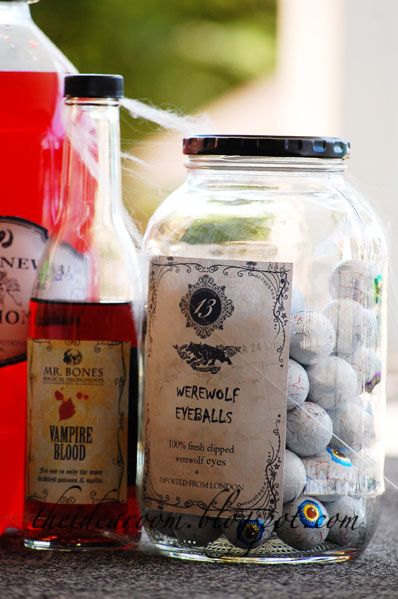 I did make a change to the werewolf eyeball label. It actually read werewolf hair, but I changed it in Photoshop so I could display the candy eyeballs.
Johnny Love has many more labels to choose from. Thanks Johnny Love!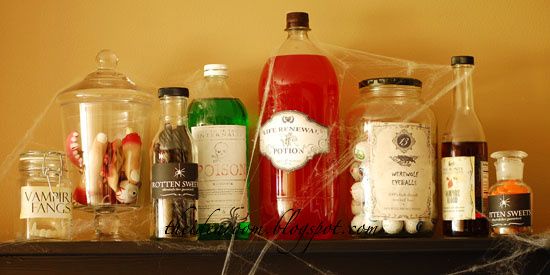 JOIN OUR NEWSLETTER
Would you like more Recipes, DIY, Printables and Organization Ideas?
---
Subscribing to the newsletter will enable us to periodically send you creative content exclusively for Idea Room subscribers.
*View our Privacy Policy here.