In the past, I have shared with you some of my current obsessions (here and here).  It has been a while, so I thought it would be fun to give you an updated version.  Now…just so you know…this is NOT a sponsored post.  I am sharing these with you because I genuinely love these products and spend my hard earned money on them because I really do love them!
And after I share with you…I would LOVE to know what some of your current obsessions are…so please share them in the comments below!
 Grapefruit
It is soooo good right now…So good in fact that I have been peeling and eating it like an orange!  I also LOVE the smell of Grapefruit, and well…anything Citrus! I love anything that has a clean, fresh smell.  Doesn't it make you feel happy?  And right now, with the weariness of winter still lingering…I could use a little induced happiness!
…
Curling Wands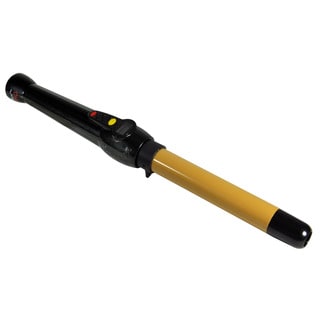 I love curling my hair with these curling wands.  Have you tried them?  I love the soft waves they give your hair.  If I curl my hair with one of these, I can go two more days without curling my hair.  I shower daily, but don't have to wash my hair…just brush it and go!  I LOVE that!  I use a tourmaline 1 inch wand that I bought at Sally Beauty Supply.
…
doTERRA Hydrating Cream
I LOVE this face cream! Like…LOVE!! I use it both morning and night and LOVE the way my skins feels.  I swear my face looks brighter and my skin is clearer.  I have even stopped wearing a base most days because I feel like my skin tone is more even toned.  Coincidence?  I am not really sure honestly…but I LOVE it and recommend it to everyone I talk to!  I even started my teenage son and husband on it!
You can order it from Julie Crowell.  Contact here at:
…
Honey Crisp Apples
BEST. APPLE. EVER!!
Enough said!
…
Tufted Furniture
In LOVE with tufted furniture! Do you like it?  I have loved this trend for a long time and feel like it will always be something I LOVE!  And…the blank picture frames in my family room are not a creative statement…just an unfinished project! Sigh…add it to a long list!
…
Hummus
I love me some fresh pita bread and homemade Hummus.  My favorite lunch consists of pita bread & hummus with a fruit or a vegetable.  So, so tasty!
…
Chili's Chips & Salsa
I love Chili's thin tortilla chips and their salsa!  After much deliberation…I feel like these have come out on top as my favorite Chips and Salsa…edging out my former favorite of Los Hermanos (during our early years of college and marriage).
…
Vintage Milk Bottles & Glass Jars
All of you, if you have been following along for a while know how much I love glass jars.  I am kind of obsessed with them and use them a lot for different holiday projects.  We also love to drink out of them at home to make things a little more fun.  I have a couple of vintage milk bottles too that I have displayed in my kitchen hutch that are fun for me to use in photo shoots.  They make me happy…is that weird?
…
Pebble Ice
I LOVE  me some pebble ice.  LOTS of pebble ice or regular ice, but pebble ice is my favorite.  I like to fill my drink glass 3/4 full of ice.  I also like to drink through a skinny straw…even when I drink my water, it always tastes better through a skinny straw…but it has to be skinny.  I do not enjoy fat straws.  If a fat straw is the only option…I would prefer to drink it without a straw.  What about you?
…
Polka Dots
I love anything with Polka Dots…especially cozy pajama pants.  But really…if it has polka dots on it…I will automatically be drawn to it.  They also remind me of my sweet Grandma! She always wore polka dots too.
…
So what about you? What are some of the things you are crushing on right now?  Do we have some of the same?  I would love to hear about them!
JOIN OUR NEWSLETTER
Would you like more Recipes, DIY, Printables and Organization Ideas?
---
Subscribing to the newsletter will enable us to periodically send you creative content exclusively for Idea Room subscribers.
*View our Privacy Policy here.