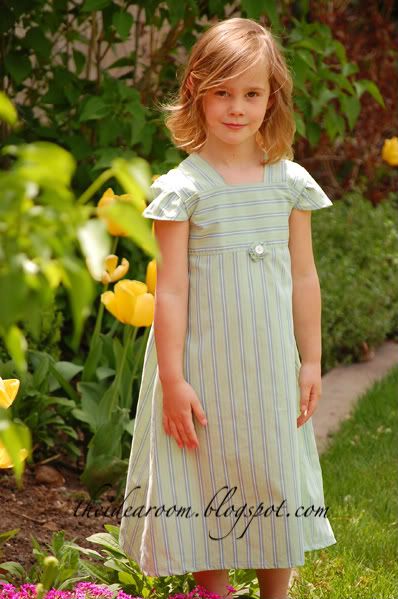 Here is the tutorial I promised you before I left for Summer Camp.
I came across this super cute tutorial for making a man's button down shirt into a girls dress and knew I would make one.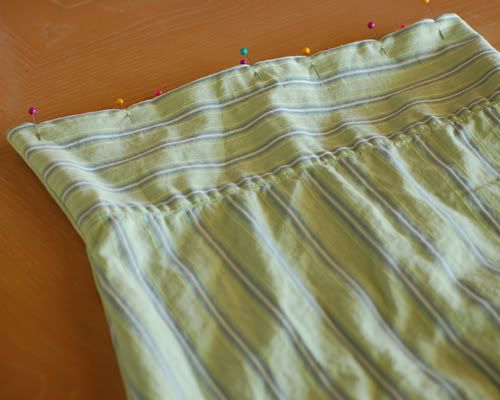 I followed her tutorial and made the dress body. I wanted the bodice to come up a bit higher than just under the shoulders, so I cut out two round notches under her arms and using my daughter wearing the bodice to eyeball how much of a half-circle to cut. I of course then sewed a seam on these new arm notches.
Then when it was time to make the sleeves (shoulder straps), I improvised and came up with something that would give my daughter more coverage on her shoulders.
I cut out two peices of material to cover the front and back of her shoulders. I used material that measured 8 in by 7 in. You will have to decide what will work for your needs and for how it fits your daughter. Remember to leave a 1/4 to 1/2 inch extra for a seam allowance.
Next I cut two peices of material for the ruffle sleeve. I made this just like I did for the Pillow Case Night Gown here. I made my cap sleeves so that they were cut in the shape of half of an oval with the length measuring 9 in and the widest part of the oval measuring 3 inches.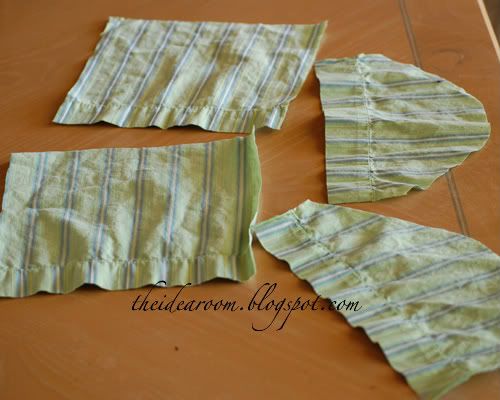 Take your square peices and fold over a 1/4 seam on two opposite side and iron flat.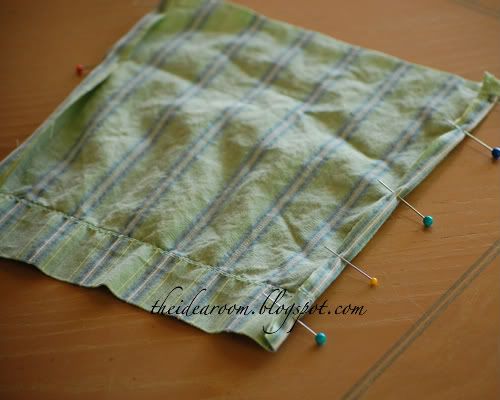 Take your half oval (cap sleeve) and pin it on top of one of your ironed down seams like the picture below.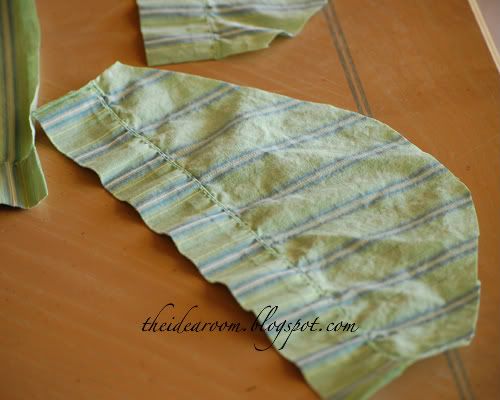 I wanted a few ruffles in the sleeve, so the lengths did not match. Pin it so the ends match up. There will be some wrinkles where you pin it. This is what you want. If you do not want it to be ruffled, make your lengths the same size.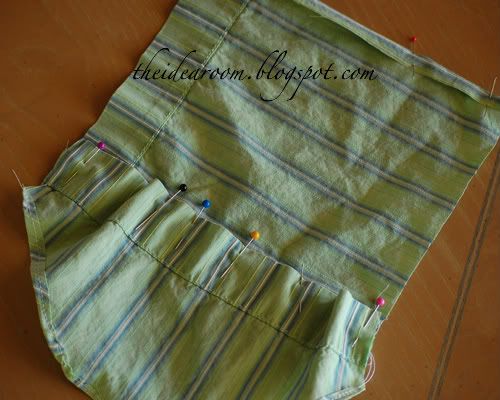 Now fold the end without the cap sleeve pinned on, over and line it up with the other end of the sleeve. Add some pins to hold in place. When it is pinned, sew them together.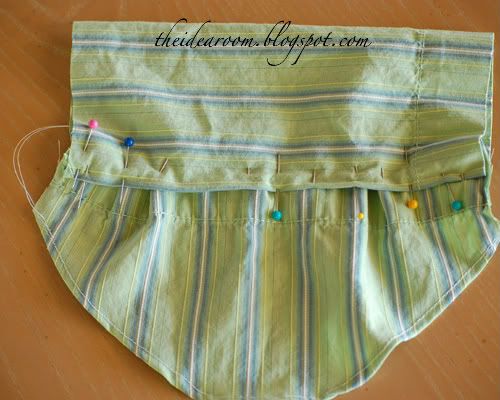 Now try your dress on your model and pin shoulder straps in place. (I forgot to take a picture of this. If you need a picture, I took one that was similar in my pillowcase nightgown tutorial). When shoulder straps are pinned in place, sew them onto the bodice of the dress in the front and back.
Now you should be finished! This dress is so simple and cute. My daughter has already worn it several times. I have plans to make another slightly different one when I can find some time. I thought summer would slow us down, but I have not sat still for a long time and its not looking like I am going to get there any time soon. Any one else feeling the same way?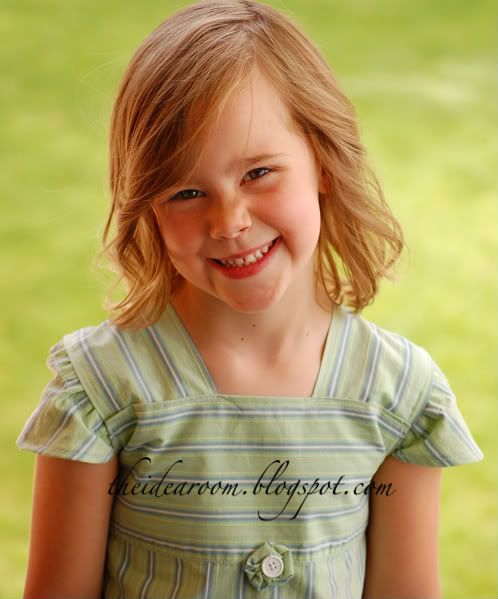 JOIN OUR NEWSLETTER
Would you like more Recipes, DIY, Printables and Organization Ideas?
---
Subscribing to the newsletter will enable us to periodically send you creative content exclusively for Idea Room subscribers.
*View our Privacy Policy here.