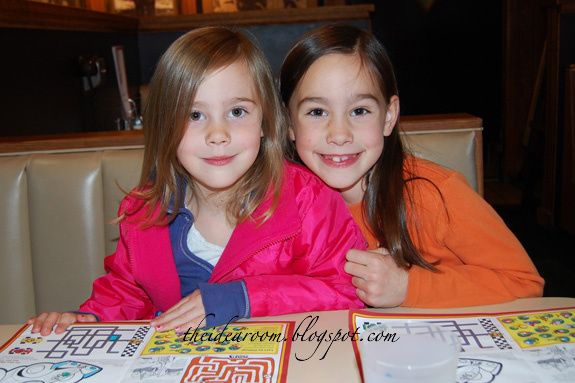 With five kids, it can sometimes be difficult to give each child a lot of one-on-one attention. My husband decided a few years ago that we needed to take the kids on their own "date night". Sometimes my husband and I both go out with one child or sometimes he or I will take a child or two out by ourself. The kids love it and really look forward to when it is their turn. They get to choose what we do most of the time (within reason of course).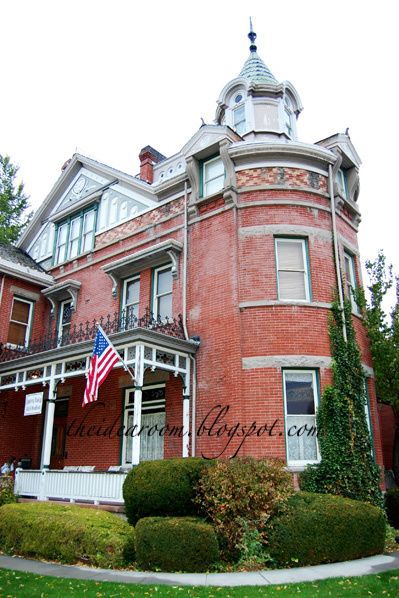 So in October, it was my turn to take out the girls. I had taken some pictures of my friend's family who happens to own a sweet little Bed and Breakfast. I know…pretty awesome huh? Well, she suprised me with a free night stay for a weeknight in October. The kids just happened to have one Friday off of school, so I decided to take the girls on a suprise overnighter one Thursday evening!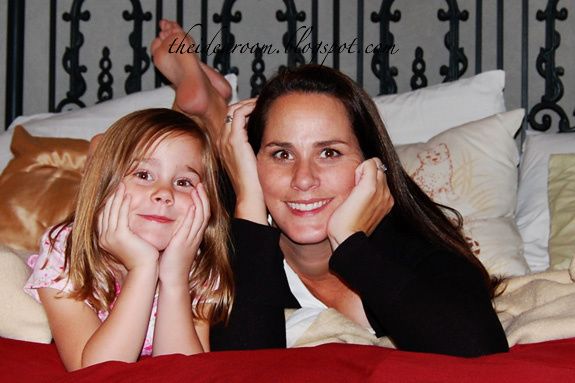 We went out to dinner and then drove to a store to get some snacks. When we arrived at the Bed & Breakfast the girls were confused. After parking, I pulled out their pillows and a bag I secretly packed, they understood what was happening. After the initial excitement, we checked in, jumped on the bed (gently of course) and then took a bubble bath in our swim suits overlooking the city lights. The tub was at the top of a spiral staircase in the hotel's highest turret. Then after painting our toenails and getting into our jammies, we watched Hannah Montanna while laying in bed and eating our snacks. After the movie and the talking, giggles and story-telling, we tried to settle down and get some sleep. In the morning we ate breakfast and then headed home so that my husband, who was watching the other kids, could get in to work.
Now, this date was not definitely not our usual fashion. Some have been very inexpensive like going out for an icecream cone and then playing video games or playing catch in the backyard. The most important thing is that we spend our time and all of our focus with that child and hopefully make some great memories.
Maybe this is something you will want to incorporate with your children. Or maybe you are already doing something similar at your house. So my question for you, so that we can share ideas that may work for others is…What do you do to show your child/children that they are important to you?
JOIN OUR NEWSLETTER
Would you like more Recipes, DIY, Printables and Organization Ideas?
---
Subscribing to the newsletter will enable us to periodically send you creative content exclusively for Idea Room subscribers.
*View our Privacy Policy here.