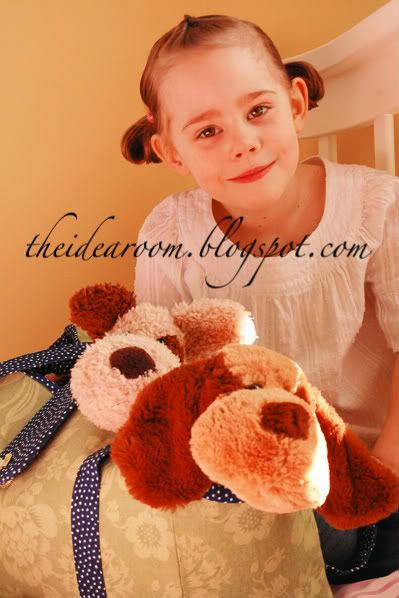 My girls both wanted one of those fun little stuffed dog pet carriers that you see everywhere. I could not find any that weren't all glitzed out and all hot pink and furry, which is not really my style (and therefore not my girls style :)). So for Christmas this past year, I made them each a pet carrier. I found this pattern on ebay for $3. It was BRAND-NEW! Wahoo! The pattern is McCall's M5151. I made the carrier that is pictured on the bottom left. My girls love them! I am scared to death of real sewing patterns when someone isn't there or there isn't a picture detailing every step. But they were actually pretty easy to figure out. I did get a bit confused on sewing the lining in, but I (and the bags) came out unscathed!
JOIN OUR NEWSLETTER
Would you like more Recipes, DIY, Printables and Organization Ideas?
---
Subscribing to the newsletter will enable us to periodically send you creative content exclusively for Idea Room subscribers.
*View our Privacy Policy here.