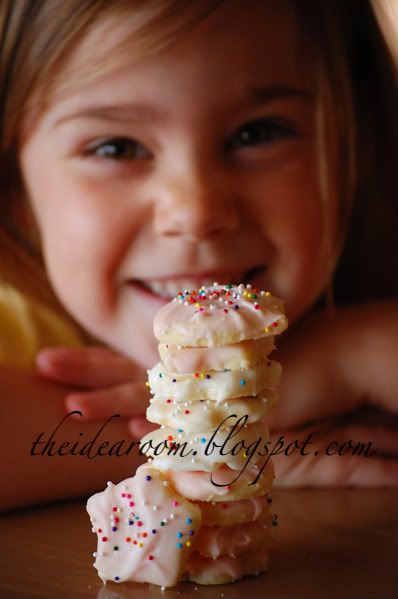 Through some blog surfing the other day I found this yummy recipe for making your own Mother's Circus Animal Cookies. Since these are my man's favorite store bought cookies, I knew I had to give them a try.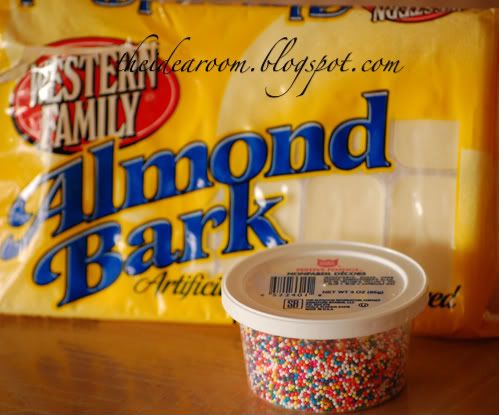 I whipped up a batch of sugar cookies using Vanilla Joy's recipe and then left the dough covered in the fridge overnight. The next day during nap-time, my daughter and I baked the cookies and dipped them in melted almond bark (I had some left over from my Christmas baking that needed to be used; you can find it in the baking aisle by the chocolate chips) and added sprinkles.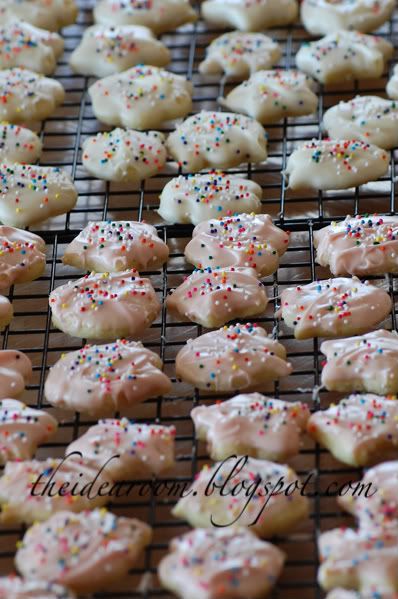 They turned out so cute and better yet…DE.LI.CIOUS! They were even better the next day when they had dried out and were as crunchy as the originals. I think they would be so cute to give as a gift or a party favor at a birthday party or shower.
Vanilla Joy has some other great ideas. Go check out and make some for yourself. You know you want to. But be careful…you can't eat just one!

JOIN OUR NEWSLETTER
Would you like more Recipes, DIY, Printables and Organization Ideas?
---
Subscribing to the newsletter will enable us to periodically send you creative content exclusively for Idea Room subscribers.
*View our Privacy Policy here.