*Be sure to enter the giveway which can be found here!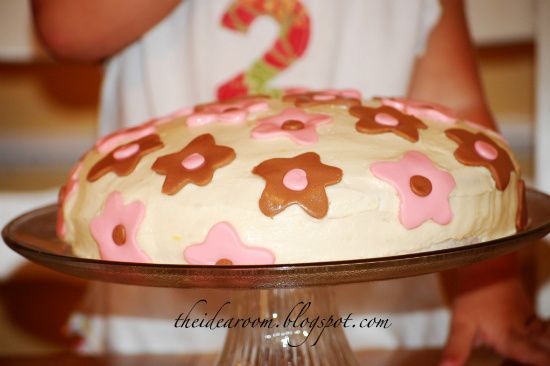 My baby turned 2 recently! How did that happen? I wanted to make her a flower cake with fondant but wanted some that wasn't pricey and tasted good. I found a great recipe for homemade marshmallow fondant from Cake Journal here. And it really does taste yummy!
I separated the melted marshmallows into two different bowls and made half of the fondant brown and half pink. I'll admit, I had a bit of a panic attack while kneading it because it was so sticky at first. I learned to mix the second color a lot more in the bowl with the powdered sugar (icing sugar) with much better results, minus the panicky feeling!
When it was no longer sticky, I rolled the fondant out and cut out the flower shapes. Then I just randomly placed them onto the icing. I used the end of a straw to make round centers and then placed them in the middle of the flowers.
Want To Make Your Holiday Planning EASY And ORGANIZED?
Check Out Our CHRISTMAS ESSENTIALS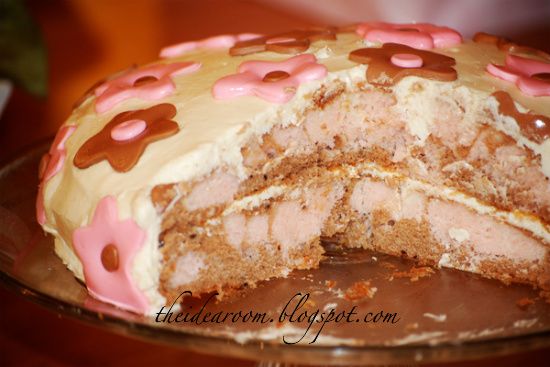 For the cake, I made a white cake and split the batter in half into two separate bowls. I dyed one brown using cocoa and the other pink by adding one drop of red food coloring. I greased two round cake pans and poured the brown batter into the pan first. Then I dribbled the pink batter around the chocolate batter so that it was marbelized.
I baked the cakes at 350 degrees for 25 minutes. After they had cooled completely, I placed one cake on the cake stand and covered the top of it with home-made buttercream frosting and then added the second cake layer. I added a thin layer of frosting over the entire cake (crumb layer) and then placed into the freezer. After a half an hour, I took the cake out and completely frosted the cake.
To make the frosting smooth, I took a flat spatula and a glass of HOT water. I went over the frosting layer very gently and each time placed the spatula in the hot water and rinsed it clean. Do this over the entire cake. Now it is ready to place the fondant shapes onto the cake.
You can do any shapes or theme you like. I love how versatile this is for boys and girls of any age!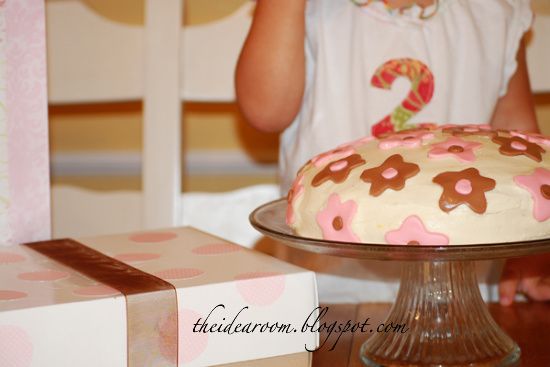 You can also coordinate wrapping paper and boxes to match your cake as well. I buy white wrapping paper from the Dollar Tree and then wrap my gifts with it. Then I paint or cut and paste round polka dots or shapes to match my cakes or birthday theme! A cheap but cute alternative!
**Edit–Here is my recipe for Buttercream Frosting:
1/2 cup butter (room temperature)
1/2 cup shortening (I use Crisco Butter Flavor)
1 1/2 tsp. vanilla
5 Tbsp. Milk
5 1/2 cups Powdered Sugar (Icing Sugar)
Mix together butter, shortening and vanilla. Alternate between adding milk and cups of sugar. Whip together well until a smooth consistency. Add more of less sugar and milk to get your desired consistency! I usually just add sugar without measuring. I don't usually add all 5 1/2 cups.
JOIN OUR NEWSLETTER
Would you like more Recipes, DIY, Printables and Organization Ideas?
---
Subscribing to the newsletter will enable us to periodically send you creative content exclusively for Idea Room subscribers.
*View our Privacy Policy here.