Did you know that these Homemade Natural Cleaner Recipes are just as effective as those harsh smelling chemical products you buy at the store? Also, many of these recipes are cheaper, will save you time and you may already have some of the ingredients on hand, right now in your home. Which ones will you be making first? I am going to try making the Toilet Bowl Cleaner first.
As always, please click on the link above the photos to be taken to the original tutorials.
Printable Cleaning Solution Labels from The Idea Room
DIY Toilet Bowl Cleaner from Live Simply
Naturally Homemade Laundry Detergent from Bren Did
Homemade Dusting Spray from passion for savings
Lemon Infused Disinfecting Spray from Bren Did
 b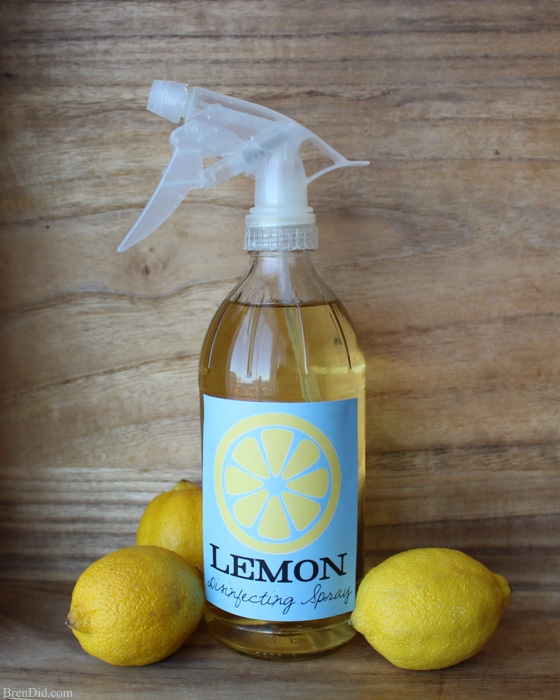 Homemade Floor Cleaner from Nature's Nurture
No-Streak Homemade Window Cleaner from whole new mom
The Best Carpet Cleaner Recipe from Mom 4 Real
DIY Homemade Stainless Steel Cleaner from the crunchy chronicles
DIY Naturally Scented All Purpose Citrus Cleaners from The Yummy Life
Natural Bathroom Disinfecting Cleaner from Bren Did
DIY All-In-One Glass and Stainless Steel Cleaner from Live Simply
How to Clean a Wood Cutting Board Naturally from hometalk
Homemade Tub and Tile Cleaner from passion for savings
Homemade Jewelry Cleaner from Listotic
Homemade Bleach Alternative from Don't Waste the Crumbs
Wood Furniture Polish from Domestic Bliss Squared
DIY Granite Cleaner from Frugally Blonde
Natural Odor Eliminating Recipes from Clean Mama
Peppermint Toilet Fizzy  Bombs from Premeditated Leftovers
Homemade Goo Gone Recipe from Premeditated Leftovers
Dishwasher Cleaner from Tammilee Tips
Essential Oil Stain Remover from My Natural Family
Homemade Laminate Floor Cleaner from The Better Baker
Essential Oil Soft Scrub Cleaner from My Natural Family
Essential Oil Mold and Mildew Cleaner from My Natural Family
Natural Homemade Detergent for Dishwashers from Bren Did
Homemade Mechanics Hand Cleaner from Living on a Dime
 Homemade Clorox Wipes from Living on a Dime
Homemade Fabric Softener from Living on a Dime
Homemade Fruit and Vegetable Wash from Living on a Dime
Natural Oven Cleaner from Recipes with Essential Oils
You may also be interested in the following:
JOIN OUR NEWSLETTER
Would you like more Recipes, DIY, Printables and Organization Ideas?
---
Subscribing to the newsletter will enable us to periodically send you creative content exclusively for Idea Room subscribers.
*View our Privacy Policy here.