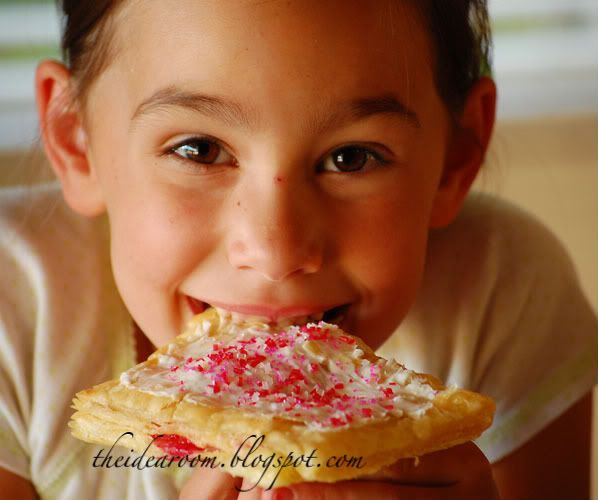 Make your own Pop Tarts!! I found a recipe for making homemade Pop Tarts here. We do not buy them often, but when I do, my kids devour them. I am not a big fan of the box kind, but these homemade ones are yummy.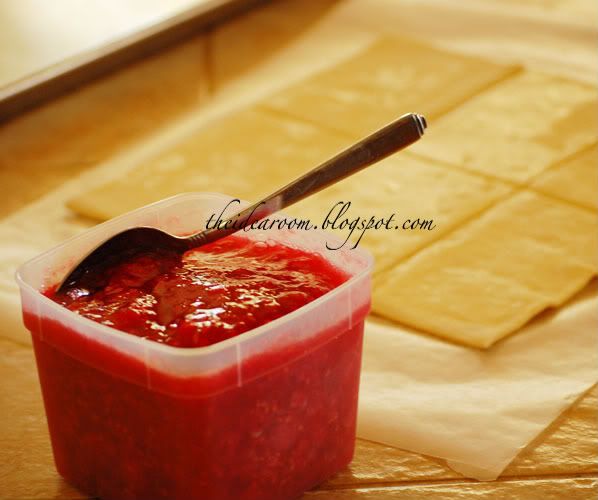 I used some pastry sheets that had been in our freezer left over from something else I had made. So ours actually tasted a lot more like the Toaster Struedel that you can also buy in the stores (which I like better than the Pop Tarts).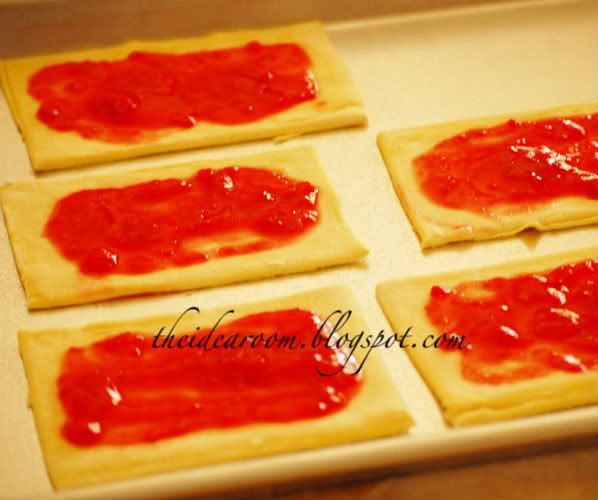 We filled them with some of the Homemade Strawberry Jam we made last summer! We added the frosting and of course some sprinkles and they were ready to be eaten. My son said that they were even better than the real ones. Now that is an endorsement! Next time I will follow Peabody's recipe to get a more "pop-tarty" Pop Tart.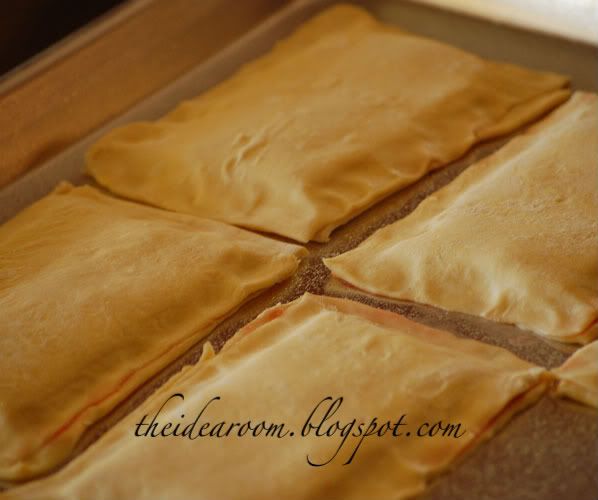 Now when I was waiting for these to bake, I couldn't help but think of my favorite Comedian, Brian Regan, and his parody about Pop Tarts. My hubby and others went to see him perform last summer. We had a blast! I have included a clip of it below for your enjoyment. I hope you think he is as funny as we do.
JOIN OUR NEWSLETTER
Would you like more Recipes, DIY, Printables and Organization Ideas?
---
Subscribing to the newsletter will enable us to periodically send you creative content exclusively for Idea Room subscribers.
*View our Privacy Policy here.