I have received e-mails and comments from you awesome readers with a few questions and some kind words. Thank you! They have meant a lot to me! I have also been asked several questions regarding the camera I use and my photography. So I thought I would post a little bit about some simple things that really helped me out when I was just beginning to improve upon my photography skills. Hopefully I can answer some questions for those who may be blog-stalking but are too shy to ask (I know you exist. I am bit of a blog-stalker myself)! Now mind you…I am NO PROFESSIONAL and I am still learning. But here are some things I have learned that may be of use to you.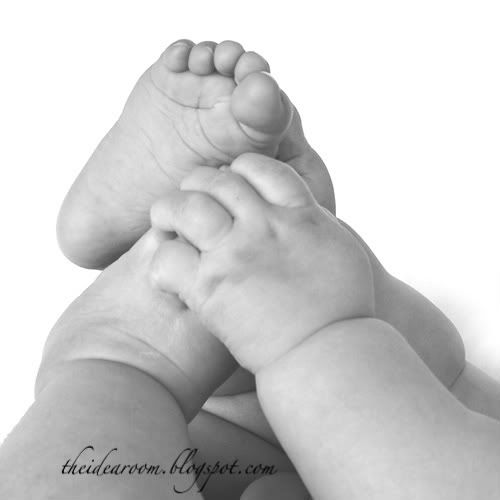 My husband suprised me two years ago with a Mothers Day/Birthday/Christmas gift…a Nikon D40 SLR camera. (I know…he is amazing. It took him about 12 years and a few really interesting gifts to get there :)! But he made up for all that in one fell swoop!
Last March I took a digital photography class with my sister from the local high school which was part of our community education program. The class was taught by a professional photographer. He not only taught us the basics of photography but a lot of tips for improving your pictures. We learned about how our camera works and he just briefly introduced us to the beginnings of learning to shoot in the manual mode (off the automatic camera settings) of our cameras.
I found a post done by a photographer that explains some of the basic rules of photography. She explains what I learned in a very simple and understandable way. If you are interested in improving your photography skills these are very important, effective tips which will improve your pictures almost immediately. You can find these basic rules of photography here. These tips work no matter what type of camera you own.
A question I often get is about grainy photos. Do any of you get "grainy" pictures when using your digital zoom? It is a bit technical so I won't bore you with the details, I am just telling you so you can improve your pictures now. If you want to get a close-up of your kids, do not use your zoom. Get down level with your kid and scoot in close to fill up the frame with kid parts. Cropping in your photo program is another way to keep your resolution from becoming grainy.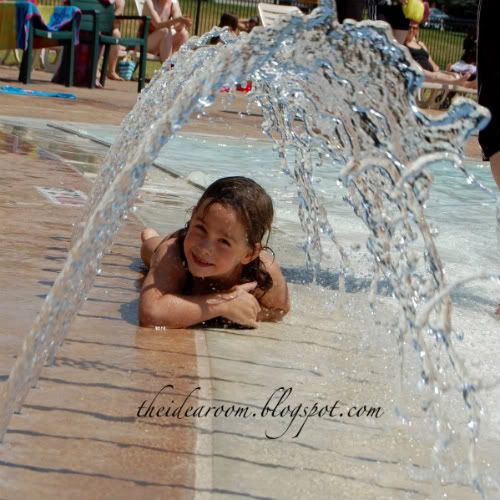 Move in closer! This helped me a ton. Move the camera or the subject away from any distracting backgrounds. Pay attention to what is happening behind your subject. Change the angles you take your pictures from. Experiment! I took the pictures below while my kids were jumping on the tramp. I layed down almost under the tramp and angled the camera upwards. This way it looks like they are very high in the air, when they are simply jumping on the trampoline.
Lighting is by far the most important thing to consider when taking a picture. I have a room in my house that has a south facing sliding glass door. I usually take most of my pictures in that room because of the great light. I set my subject by the window, but not in the direct sunlight. Experiment and move the subject around and you will begin to notice the differences the light will cast on your subject. If I take a picture outside at noon, I usually use my flash (fill flash) but don't get too close or your flash will wash every detail out, this takes out the big shadows cast by the sun, or I move into the shade. Cloudy, overcast days are my favorite for taking pictures. Early morning light and evening light are the best times of day for taking pictures outside. North windows, although not as bright, usually produce a nice, very soft muted light.
I have been asked if I use Photoshop to fix my pictures. When I first started out taking pictures last year, I used Photoshop like a mad woman. I thought my pictures looked good, but when I look back at those pictures now, I can see just how unnatural I was making things. Now, I want my pictures to be natural looking. I rarely use Photoshop now. I have Photoshop Elements and use it only to crop and resize pictures so that I can enlarge them on my web site. Every once in a while there will be something that I fix, but it is usually very minor. My goal now is to take pictures without having to make any touch ups. Saves me a lot of time.
Anyways, I am no expert, but hopefully this list of a few things can help get you started to improving your photography. I learned a lot from others sharing their knowledge with me. I have really appreciated their time and efforts, so the least I can do is to pay it forward. The beauty of digital means that you can practice and delete to your hearts content. Practice makes perfect. And don't worry about what you must look like to other people. A priceless picture is worth more than some strange looks from strangers. You learn to get over it!
Oh yeah…And never underestimate the power of reading your camera manual!

JOIN OUR NEWSLETTER
Would you like more Recipes, DIY, Printables and Organization Ideas?
---
Subscribing to the newsletter will enable us to periodically send you creative content exclusively for Idea Room subscribers.
*View our Privacy Policy here.