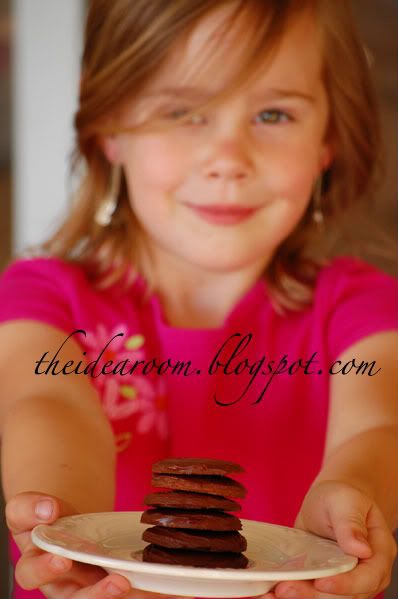 Who does not love Girl Scout Cookies? My favorite are the thin mints. I usually buy 2 boxes for the family and hide the third in my secret stash! Don't tell my hubby. His favorites are Samoas. But of course I had to try mine first. If thin mints aren't your favorite, no worries, I found a site named Baking Bites that had several different Girl Scout Cookie recipes here.
I followed the recipe from Baking Bites but instead of rolling my dough into logs, I rolled it out and cut out the cookies. Here are some directions if you want to roll them out as I did.
After the dough has been in the freezer, break the dough into 4 quaters. Roll out the first dough into a flat circle about 1/4 inch thick. If it is any thicker, the cookies will not be as crisp as the originals. Take a small lid (I used a spice bottle lid (about 2.5 inches in diameter) and cut out cookies. (I rolled out my dough between two peices of wax paper which makes the process much less painful).
Now you don't have to wait 9 more months to enjoy your favorite ones.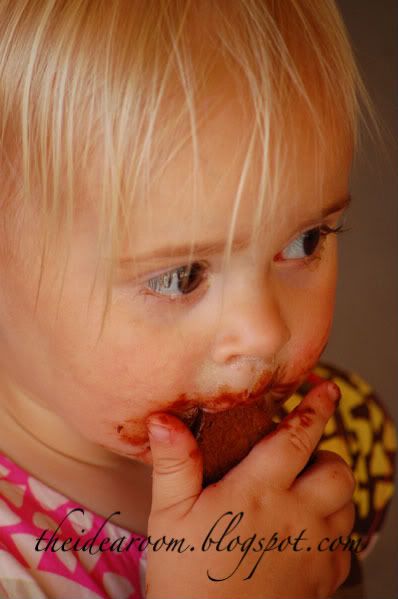 **Do you like my daughter's "earrings" in the top photo? We have a rule that the girls need to be 8 before they can decide if they want to get their ears pierced. This one wants them so badly she finds all sorts of ways to get them. Those hair clips look lovely don't you think?

JOIN OUR NEWSLETTER
Would you like more Recipes, DIY, Printables and Organization Ideas?
---
Subscribing to the newsletter will enable us to periodically send you creative content exclusively for Idea Room subscribers.
*View our Privacy Policy here.