Ever since seeing some ghostly pears last year over at Woman's Day, I have wanted to make them. Well, I finally had an opportunity to make some for a couple of my friends. They make an elegant, but surprisingly delicious Halloween treat. Who would have ever guessed chocolate covered pears would be so good. I think I like these even better than caramel and apples!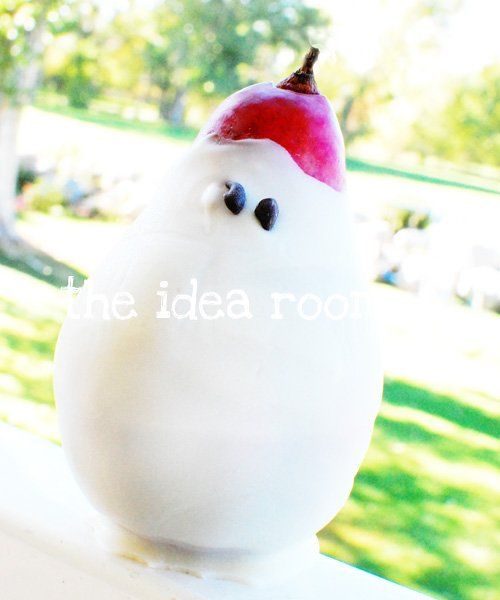 I simply melted some white chocolate chips and mixed in just a tiny bit of milk to thin it out. Make sure you have a deep container for your white chocolate so that you can dip your pears into the chocolate. It makes for a smoother pear in the long run.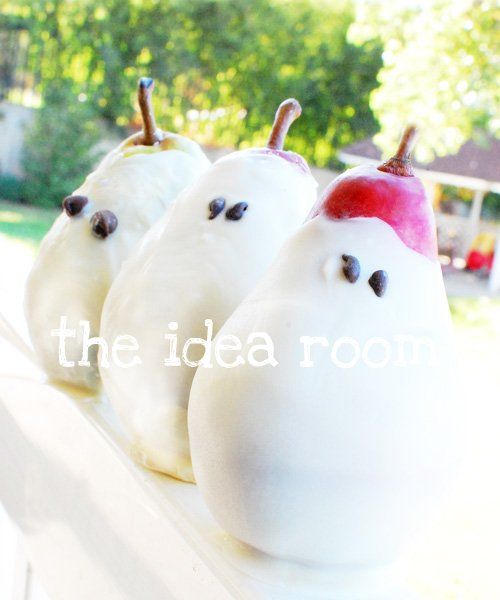 Wash your pears really well before dipping. Then place pears onto wax paper to let the chocolate harden. Use mini or regular chocolate chips for the eyes. I preferred the look of the mini chocolate chips myself. If your pear has a hard time standing up while drying, simply place the edge of a spoon underneath the side it is tipping to and leave it there. When the chocolate has hardened, you should be able to carefully remove the edge of the spoon and your pear should be able to stand on it's own due to the hardened chocolate.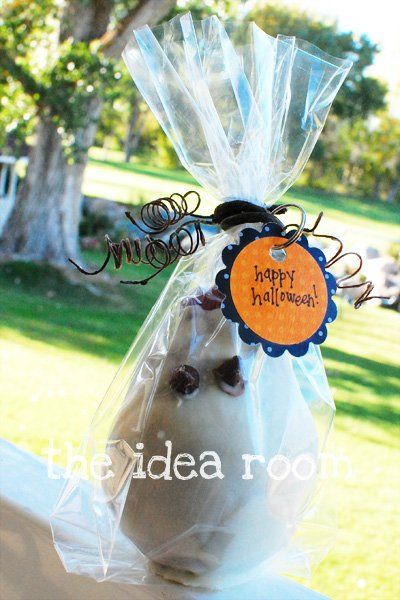 Want To Make Your Holiday Planning EASY And ORGANIZED?
Check Out Our CHRISTMAS ESSENTIALS
Then enjoy them yourself, serve them at your Halloween party or give them away to your friends. These would be cute with apples too!
★Amy
JOIN OUR NEWSLETTER
Would you like more Recipes, DIY, Printables and Organization Ideas?
---
Subscribing to the newsletter will enable us to periodically send you creative content exclusively for Idea Room subscribers.
*View our Privacy Policy here.