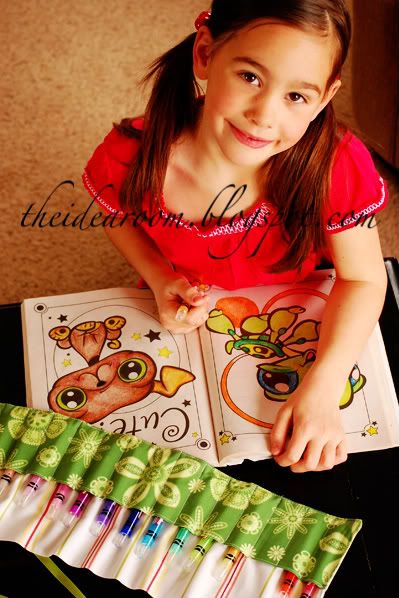 I have seen these adorable Crayon Rolls in several places. But I wanted to make one to fit my daughters longer Crayon Twistables. So I looked at this tutorial and saw how they were made and then came up with this creation. If you want to make yours for crayons, colored pencils, or markers, you will need to make a measurement and adjust your material requirements in height.
You'll Need:
2 pieces of fabric – 14 x 21 and 8 x 21 (inches)
1 piece of ribbon – about 20 inches long
Matching thread
* I sewed a 1/2 inch seam throughout this entire project
First, cut out your pieces of fabric…
And then fold them in half, lengthwise and iron them flat.
Take the smaller piece of fabric, make a seam right along the fold, close to the edge.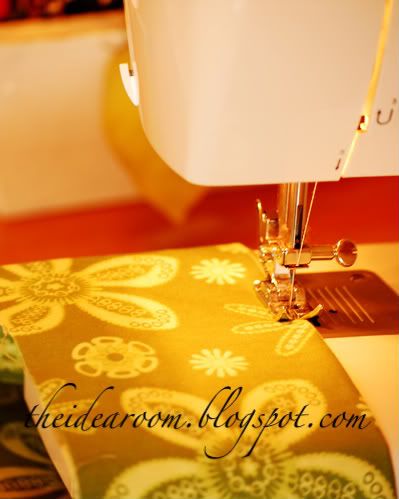 Then open up the larger piece of fabric and lay the smaller one on top, matching the two raw edges of the smaller one with the one raw edge of the bigger piece.
Sew them together along that long (21 inch) edge.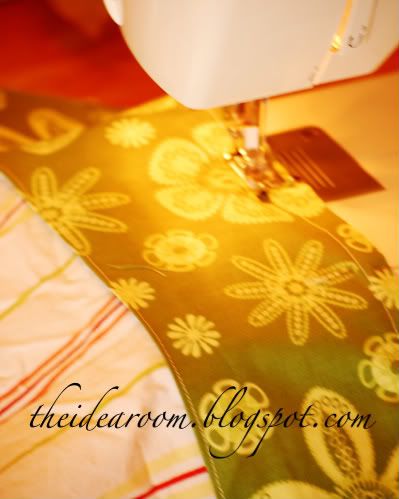 Then fold the other half of the larger piece over the smaller piece that you just attached…… and pin it along the long edge and the 2 sides. (You'll be folding it temporarily in half right where you previously ironed the fold on the big piece, but the opposite way.) So now you have 4 raw edges pinned all together.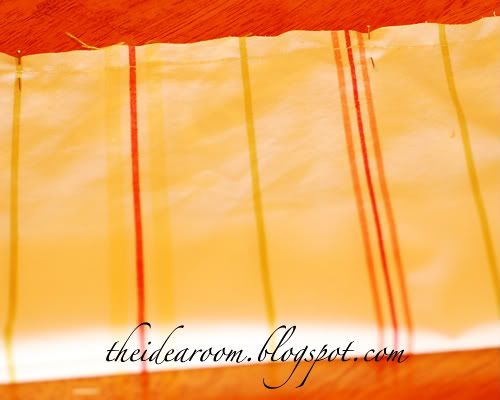 Sew along all 3 sides (not the fold) leaving a gap at the bottom, so that you can turn it right side out.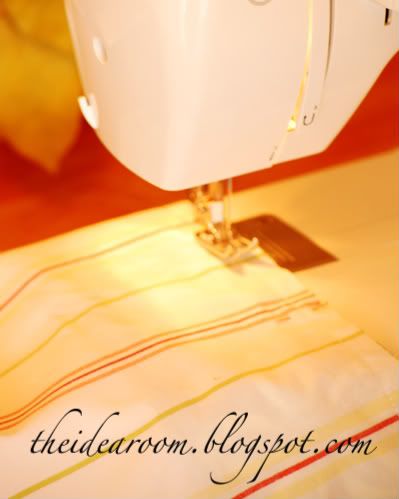 Trim all corners before you turn it right side out so it will lay flat.
Turn it right side out and iron it. Sew around the entire roll, close to the edge.
Measure the length of the crayon roll and divide it by how many compartments you'll need. I sewed my crayon compartments so that they were 1 inch apart. Sew each line just until the edge of the top piece.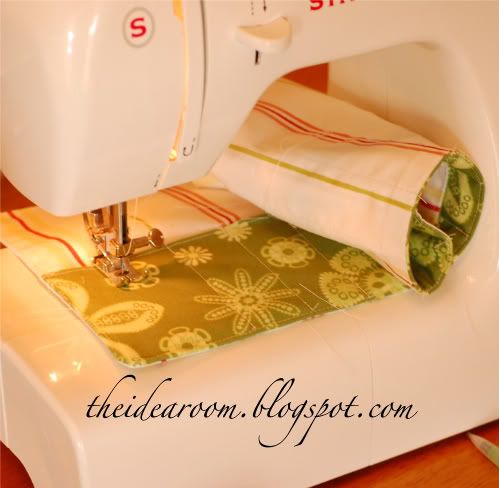 *If you do not want to see the lines of the sewing to separate the crayons, you may want to sew the lines for them before you sew the back of the roll closed. But I wanted to be a ble to center my lines perfectly and the lines on the back did not bother me.
Lastly, turn the crayon roll over and pin the ribbon to the back. Line it up to be sewn with the seam of the last compartment. Be careful to not sew over your crayon pocket or you will not be able to slide your crayons in!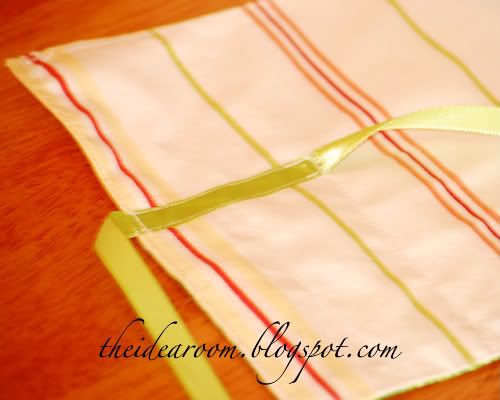 Stick your crayons in and roll it up.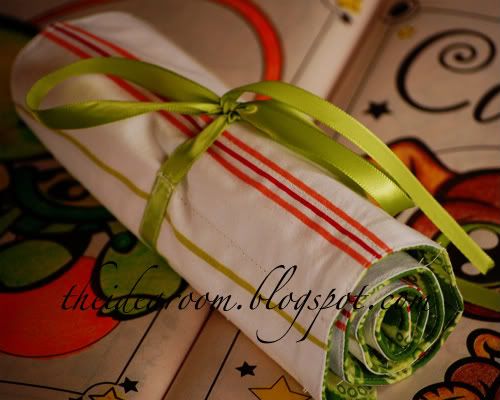 Now you have a cute and portable crayon roll to slip into your bag or purse to pull out at church, doctors appointments or while your waiting in a restaurant.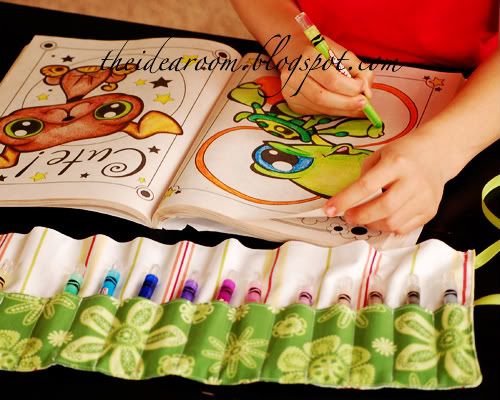 By the way, the striped material is from a sheet I found at a thrift store for $2. Can't beat that price for a whole lot of material. So next time you are at a thrift store or garage sale, keep your eyes open for cheap, cute material!
JOIN OUR NEWSLETTER
Would you like more Recipes, DIY, Printables and Organization Ideas?
---
Subscribing to the newsletter will enable us to periodically send you creative content exclusively for Idea Room subscribers.
*View our Privacy Policy here.