**So excited for the Recessionista Party tonight! If you can't come tonight, Recessionista now has some products available for purchase on their site. Just click the button on my sidebar to see what is available.

My hubby and I made this corner shelf out of an old bi-fold closet door we had laying around. I first got the idea here at Little Birdie Secrets and remembered the door we had in our storage room.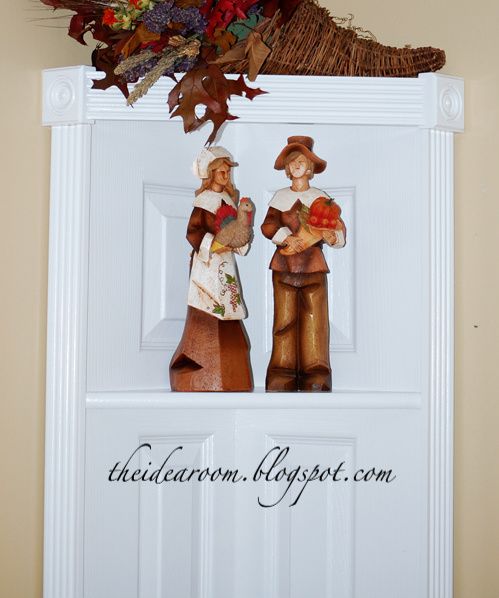 It was so easy and really did not involve a lot of work. It took us about 1.5 hours to make (not including the painting). Since the door was a bi-fold, we didn't even have to cut the door in half. We used a packaged door frame molding for the molding around the shelf and added three shelves on the inside. Now I need to paint my topiary tree pot anitqued black. Stayed tuned for a tutorial so you can make your own shelf.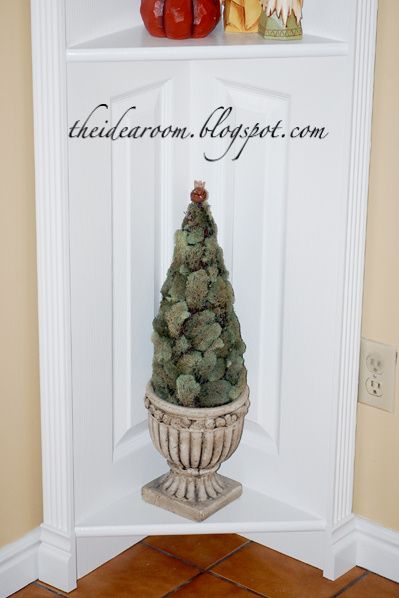 JOIN OUR NEWSLETTER
Would you like more Recipes, DIY, Printables and Organization Ideas?
---
Subscribing to the newsletter will enable us to periodically send you creative content exclusively for Idea Room subscribers.
*View our Privacy Policy here.