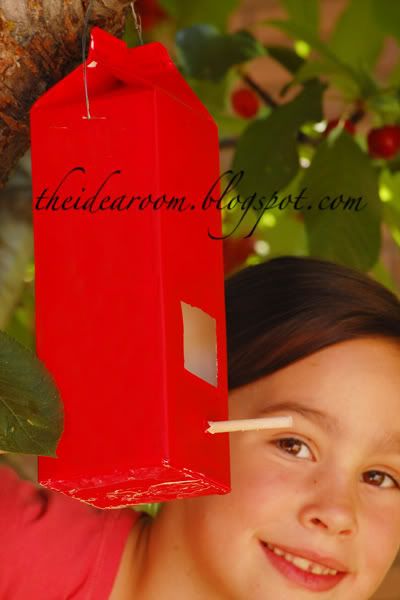 Make some easy bird feeders to invite birds into your yard this summer. We made one out of an old milk carton.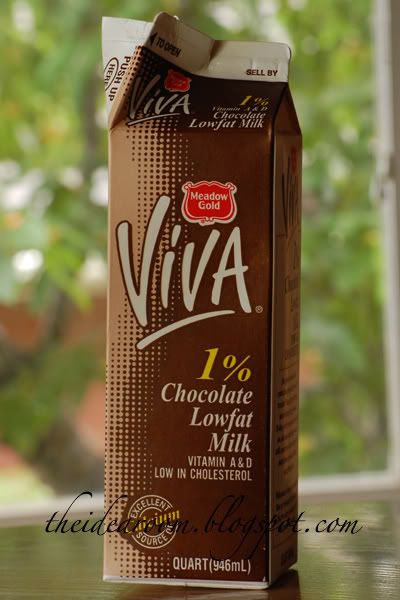 After washing it out thoroughly and letting it dry, we cut out two squares opposite from one another. Then we painted it and cut two small slices under the squares to allow for a perch. For the perch we used a small dowel that we had laying around. You could also use a small but sturdy tree branch. Then we poked two holes at the top of the milk carton and attached a wire to hang it from a tree branch. Then we filled it with wild bird seed. We hung ours in a tree so we could see it from a window inside. This way we can see the birds when they come to eat the bird seed.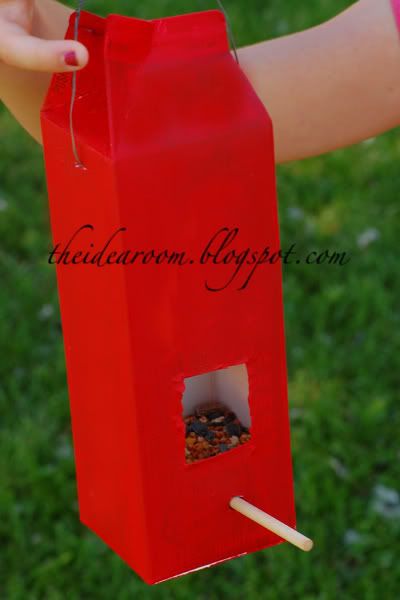 Or if the above bird house is a bit too complicated you can always make this easier version. My kids have made one of these almost every year since my oldest made one with his pre-school class years ago.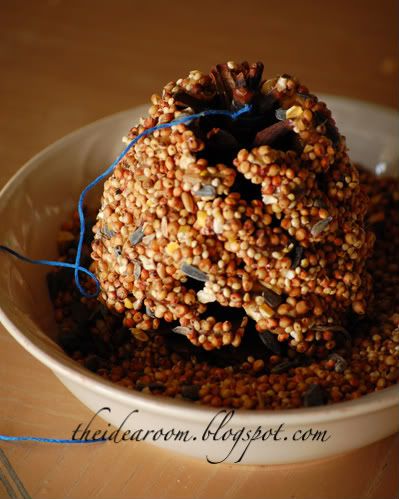 All you do is take a pine cone and smother it with peanut butter. After it is completely covered (except for a small area on top), roll the cone in wild bird seed. Tie a string on the top of the pine cone and tie it in a tree. It can't get any easier than that. The birds around our house love it and we are usually left with a small, shredded non-recognizable pine cone.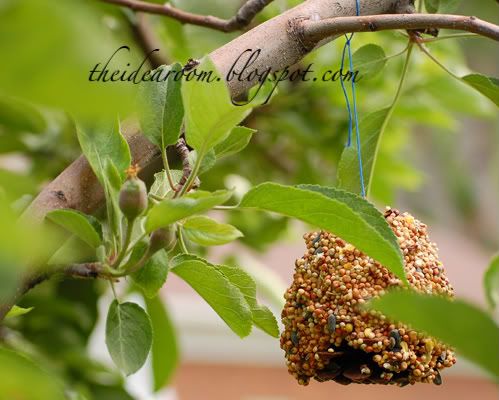 You can also make bird seed feeders out of 2 liter bottles, water bottles or milk cartons.

JOIN OUR NEWSLETTER
Would you like more Recipes, DIY, Printables and Organization Ideas?
---
Subscribing to the newsletter will enable us to periodically send you creative content exclusively for Idea Room subscribers.
*View our Privacy Policy here.