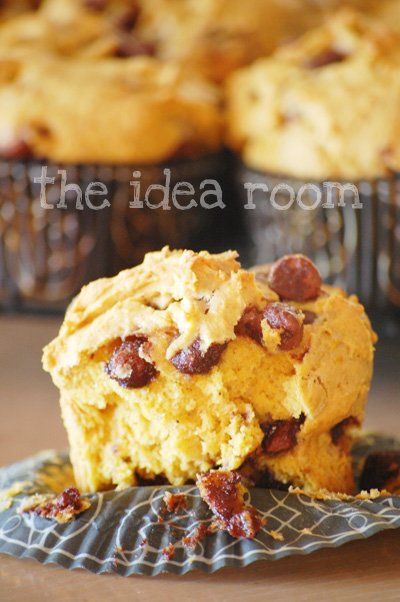 Craving pumpkin? I was…so I made these babies! I found the recipe on The Fresh Loaf. I got a bit carried away with the chocolate chips on accident, but a little chocolate never hurts right?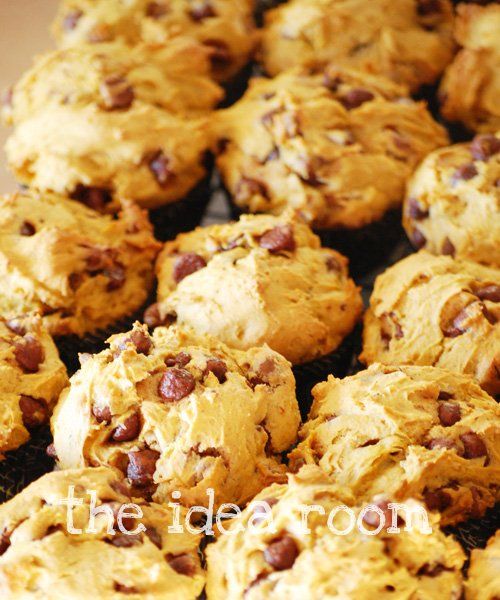 Pumpkin Bread (I made muffins)
*recipe from The Fresh Loaf
Makes approximately 12 muffins, 3 small loaves, or 1 large loaf
1 3/4 cup (1 15 oz. can) pureed pumpkin
1 1/2 cup brown sugar
1/2 cup (1 stick) butter, softened
3 eggs
3-4 cups all-purpose unbleached flour
2 tablespoons baking powder
1 teaspoon ground cinnamon
1/2 teaspoon salt
1/2 teaspoon ground nutmeg
2 cups chopped walnuts or chocolate chips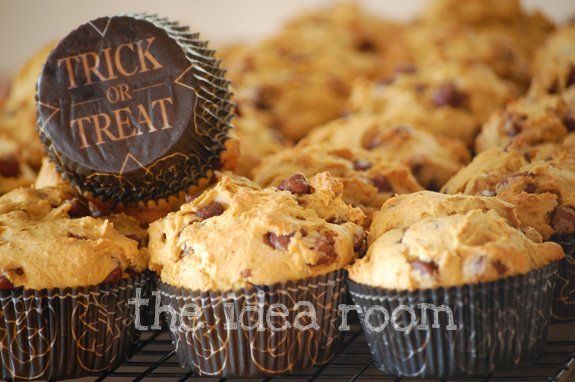 Preheat the oven to 350.
Combine the pumpkin, brown sugar, butter, and eggs and mix until creamy. In a separate bowl, combine all of the dry ingredients except the nuts or chocolate chips. Mix 3 cups of the dry ingredients into the wet ingredients, then add as much of the 4th cup as necessary to achieve the proper consistency (moist, but thick enough to stand a spoon in). Add the nuts or chocolate chips and stir in.
Pour or spoon the batter into greased muffin tins or bread pans. Bake on the center rack until a toothpick poked into the center comes out dry. At sea level, muffins should take between 20 and 25 minutes to bake, small loaves between 25 and 30 minutes, and full sized loaves between 50 minutes and 1 hour.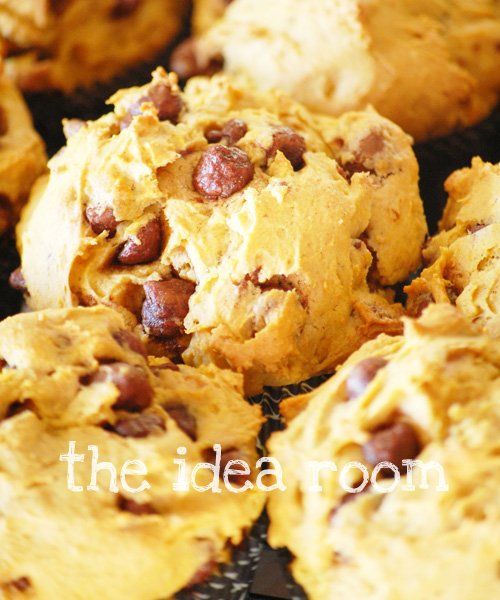 Go ahead and make some…you won't be sorry!
★Amy
JOIN OUR NEWSLETTER
Would you like more Recipes, DIY, Printables and Organization Ideas?
---
Subscribing to the newsletter will enable us to periodically send you creative content exclusively for Idea Room subscribers.
*View our Privacy Policy here.