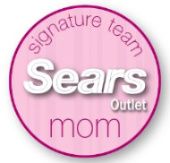 I recently shared with you how excited I was to become one of eleven Sears Power Outlet Moms! This past Saturday for my first assingment, I was able to go and visit my Sears Outlet store located in Orem, Utah. The Orem store is located at 366 E University Parkway. I live north of Salt Lake and I was able to travel there fairly quickly and easily.
While there I was able to meet Jesse, the Orem store manager, and several other employees. They were so welcoming and helpful in answering my many questions.
I was so surprised initially at just how great their prices really were. I felt a little sick to my stomach thinking of how much we could have saved on our fridge and stove that we just purchased about 3 years ago…somewhere else. All of their prices are at least 20 to 60 percent off every day. They sell brand new items, scratch and dent, and customer returns.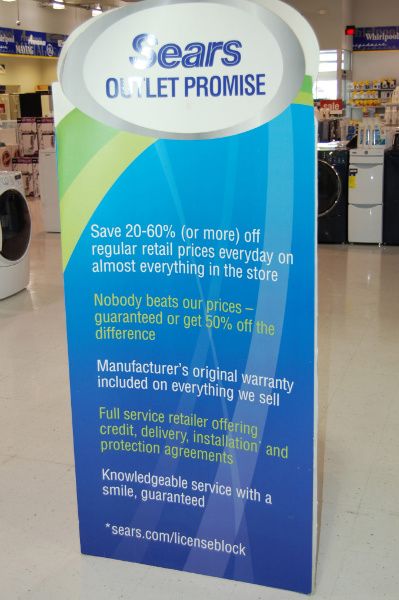 Everything comes with Sears amazing guarantees (see detail in above photo or at the Sears site). If you find a lower price elsewhere, Sears Outlet will match the price, plus take off an additional 50% of the difference. You can't beat that!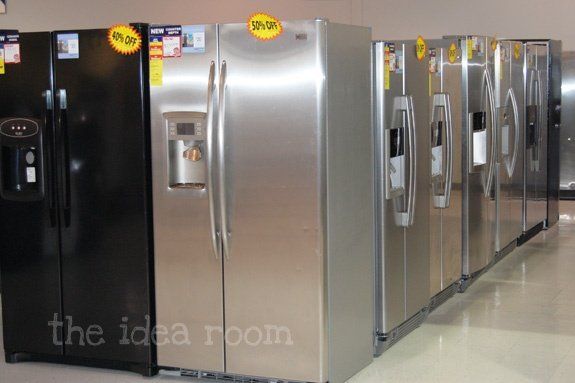 My husband and I bought our Kenmore washer and dryer when we moved into our first home almost 15 years ago. We actually bought them from Sears and have LOVED them. We had only one minor repair on our dryer when the fuse burned out. They have been good to us, but they are not energy efficient. We have been wanting and shopping around for some of the nice, energy efficient front loading washers and dryers. Then I turned the corner and saw these beauties! After checking the price tags…I was in LOVE! Wouldn't these look spectacular in our newly remodeled laundry room? Especially since our laundry room is connected to our side door which is the "main" entrance for every family member/friend(s) who come into our home. Whose bright idea was that…welcoming visitors into their…laundry room?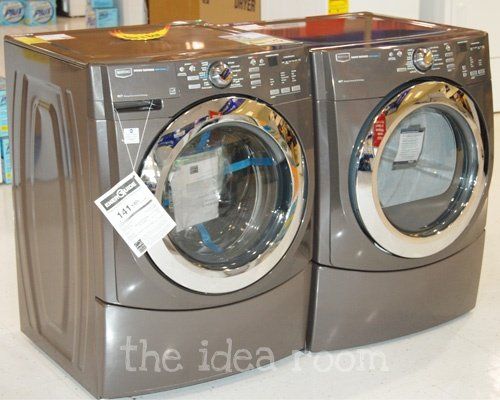 Sears Outlet Stores really do carry a surprising amount of appliances to choose from. From Fridges, Ranges, Microwaves, and Dishwashers. Chances are you are going to find something you are looking for and then some.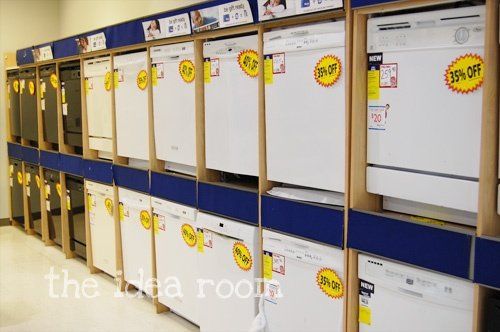 Of course we loved the electronics section. Who doesn't need a nice new television set?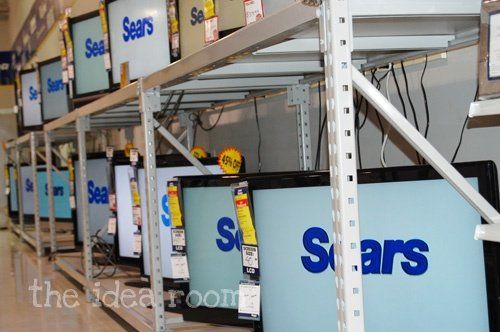 Can I tell you how much I NEED this lawnmower. At my house…I mow the lawn. I actually enjoy it…most of the time. That is until my lawnmower started smoking. Not a little bit of smoke, we are talking large copius amounts of thick and stinky smoke. As soon as the engine starts the smoke begins pouring out of the engine and doesn't stop for about 5 minutes. Scary huh? Not to mention extremely embarassing AND not very environmentally friendly. The lawnmower has some really great features, but most importantly a great price.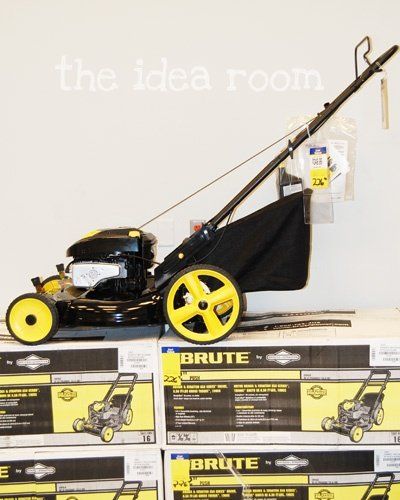 I was really surprised to see this fitness equipment. They had a good variety of ellipticals and treadmills.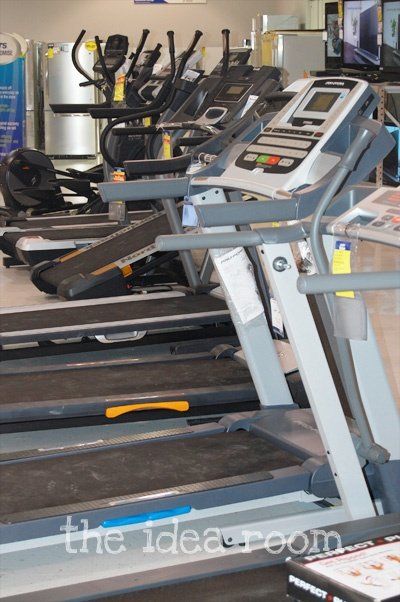 They also had some nice outdoor grills which would be a perfect Father's Day gift. I was happy to see a nice selection of various tools which would also make a great gift for the Father's in your life. Then he would have the tools needed to help you with some of your home decor projects…just saying!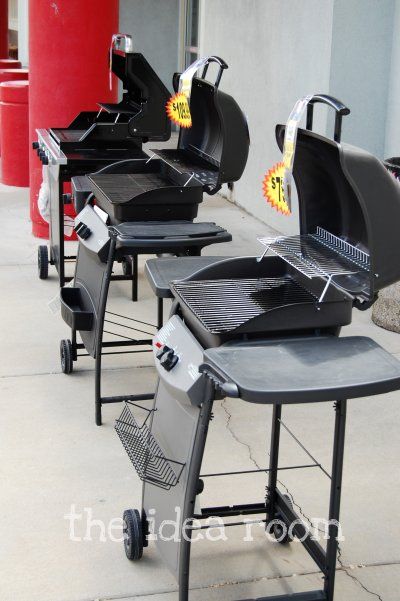 Oh…and the microwaves. We have never purchased a microwave. We had one given to us when we were first married and then happened upon another one when a family member gave us their old one after they had purchased a new one. It would be nice to get one to match our other kitchen appliances.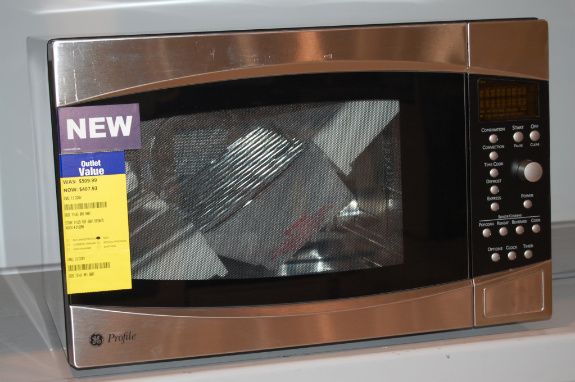 Sears also has a small appliance section with several different items. Panini Sandwich makers, hand mixers, coffee makers, espresso machines, to name a few. I couldn't help but think how these would make perfect wedding and showers gifts. The prices were so great. You could get someone a really nice gift without having to spend a lot of money to do so.
If you have not been into a Sears Outlet Store, you really need to check your local store out. Simply go to to http://www.searsoutlet.com to find the store nearest you and also see the variety and prices of available products. They also have items that are available for purchase online if you don't have a store close by.
I would love to hear from those of you who have been or do go and visit your local Sears Outlet. Oh…and by the way…Sears has a little something for you in the works here soon!
**I did not receive any monetary compensation for this post, but am an official Sears Power Outlet Mom.
JOIN OUR NEWSLETTER
Would you like more Recipes, DIY, Printables and Organization Ideas?
---
Subscribing to the newsletter will enable us to periodically send you creative content exclusively for Idea Room subscribers.
*View our Privacy Policy here.