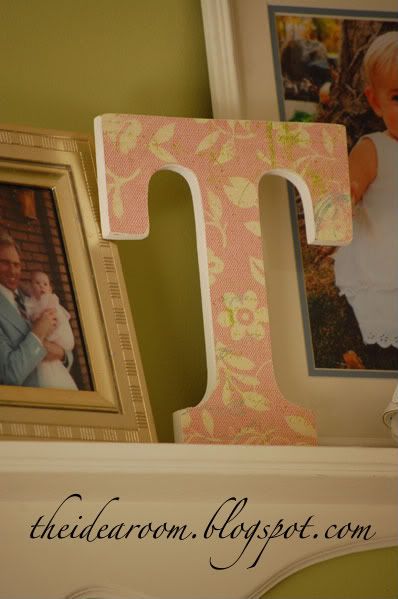 These covered initials are cheap and simple to make. I bought my initial from Robert's with my 40% off coupon and paid a total of $1.20 for it. Then I traced it onto a peice of scrapbook paper.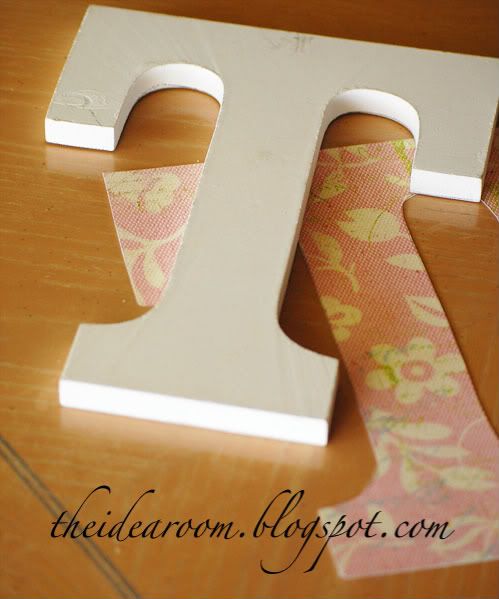 I used Modge Podge and painted the back of the paper with it and glued it onto the letter. When it had dried (I turned it over and placed a stack of books on top of the letter to keep the paper flat), I used a sand paper block and sanded off all the edges of the paper. I did this by laying the letter flat and then sanded the edges and any over hanging paper at a 45 degree angle all around the letter.
JOIN OUR NEWSLETTER
Would you like more Recipes, DIY, Printables and Organization Ideas?
---
Subscribing to the newsletter will enable us to periodically send you creative content exclusively for Idea Room subscribers.
*View our Privacy Policy here.